HEE director of nursing says role is not designed to be a substitute for registered nurses
Lord Willis says NMC regulation and CQC focus on safe staffing are key safeguards
Consultation on new role closes on Friday
The new nursing associate role should not be used by NHS trusts as a substitute for registered nurses, according to Health Education England's director of nursing.
Lisa Bayliss-Pratt told HSJ the new role would be in addition to existing nursing staff and would have consistent standards of education designed to increase patient safety.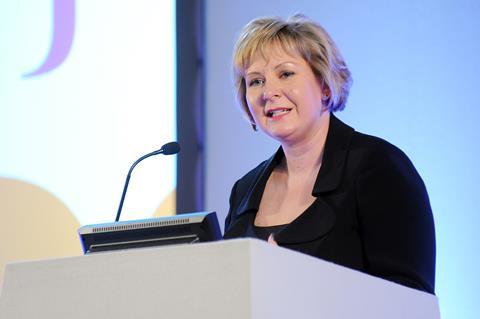 She rejected claims that the role would increase risks to patients, saying research evidence on this was not as clear as people believed.
Lord Willis, whose Shape of Caring review recommended the new role as a way to boost the education and career pathway for healthcare assistants, said his intention was never about substituting graduate nurses and he reiterated his support for a graduate nursing profession.
Nursing associates are expected to be based at band three or four and sit between existing healthcare assistants and registered nurses. They will be able to provide direct patient care under supervision of existing registered nursing staff.
Lord Wills said there needed to be a clearer message "across the piste" on what the role would be, adding there needed to be a "clear understanding that this is a post to support the nursing workforce. It is not a replacement, it is a complementary service, to deliver the best workforce we can."
He said regulation by the Nursing and Midwifery Council would mean nursing associates would have clear standards "to assure that they are doing what they are supposed to be doing".
Lord Willis said these and the Care Quality Commissioner would provide key safeguards for patients.
Ms Bayliss-Pratt said: "Saying it will automatically lead to substitute for nurses is making a huge leap. Nobody wants patients to be less safe than they already are. Safety will be absolutely central to any role and the message from regulators will be loud and clear that this role must not diminish patient safety.
"Assistant practitioners already exist in some places but it isn't consistent and it doesn't have national standards and there are questions about the career pathway."
Commenting on research suggesting an association between patient outcomes and the numbers of registered nurses, she said: "The research is flawed. There is such a paucity of evidence around this that people jump to the little bits that there are. We need to work a lot harder to build the evidence base and make sure this role doesn't in anyway inhibit patient safety but increases it.
"There is an absence of evidence but we know we can do more with patient safety with better skilled teams. This is part of a solution to improving the whole nursing family. We have to focus on the big picture."
Lord Willis said the proposed role was part of "the most far reaching change in the way nursing and care workforce is educated and trained since we have probably seen since the days of Florence Nightingale, and the nursing associate is a part of that rather than an end in itself.
"You can't just simply create a role and say by creating that role it will produce better and safer care. What you have to do is define what we are wanting from that role. There is a general acceptance of a need for that bridging role which creates a career path for HCAs and a springboard for those that want to go into nursing."
Ms Bayliss-Pratt said HEE would evaluate the nursing associate role and a consultation on how it will be implemented is due to close on Friday.
Lord Willis criticises 'meaningless' Carter staffing metric
1

2

Currently reading

Health Education England defends new nursing associate role