Nick Goodman on how NHS Improvement chief executive Jim Mackey must make people engagement a top priority
Jim Mackey promised NHS Improvement will stand "shoulder to shoulder" with NHS trusts, as he unveiled his top team of familiar TDA and Monitor faces. But will he draw a line under Monitor's myopic focus on financials alone and put stakeholder engagement at the heart of his "Improvement Movement"?
Staff engagement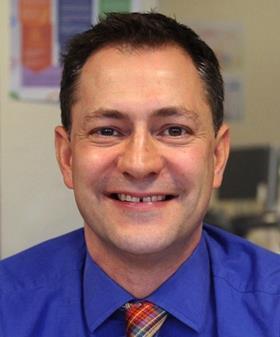 His appointment is well timed. The just-published 2015 staff survey revealed that less than one in three staff feel that senior managers try to involve them in important decisions (32 per cent) or act on staff feedback (30 per cent).
While the survey painted a picture of a hugely committed and loyal workforce, they nevertheless too often feel ignored and sidelined in a top-down culture that feels like it only pays lip service to engagement.
What we've learned from looking outside the health sector at organisations like the oft-quoted John Lewis, for example, is that those which are efficient and successful have engaged staff and satisfied customers, patients or service users.
Indeed our own research into patient experience teams found that the relationship between staff feeling supported and achieving meaningful patient experience success is symbiotic.
So why does it feel like the NHS has been encouraged to treat both internal and external engagement as a "tick-box-but-missing-the-point" exercise?
The relationship between staff feeling supported and achieving meaningful patient experience success is symbiotic
For instance, Monitor had long appeared to treat its duty to hold foundation trusts to account on membership engagement as an inconvenient add-on to focusing on the financials. David Bennett said in a swan-song HSJ interview that he thought CCGs should take on the role of involving communities, rather than the providers.
It's baffling that some NHS leaders talk about engagement as if it's a nice-to-have that can be passed between unwilling organisations. Or worse, that it's just not on the radar, let alone embedded.
Surely everyone involved in shaping or delivering NHS services should be accountable to the patients and communities they serve?
Almost all reports on failings in the NHS have underlined the importance of engaging with patients and local people. Every time there is a problem, there is usually a patient or public member who tried to sound an alarm, somewhere in the mix.
It's clear there will be no movement on improvement without systematic engagement embedded at the heart of the health service.
Shared decision making
This is being recognised among forward-thinking policy makers leading the charge into new models of care. For instance, NHS England's own new care models lead Samantha Jones recently stated here that "empowered staff" and "shared decision making" with local patients and communities "should be our default" and is "central to the values that guide the new care models programme and the 50 vanguards".
Current headline goals set out in the Five Year Forward View also clearly need buy-in if they are to be properly achieved.
Simon Stevens' strategy places the future of the NHS squarely on the public's shoulders. If they can't be persuaded to adopt healthier habits and take responsibility for how they use their local NHS, then those services will not be able to cope.
Some forward thinking trusts have recognised this and are already deep in conversation with local people. For example, Liverpool CCG has led the way with a city-wide consultation about what's needed from organisations and individuals to achieve a "Healthy Liverpool".
Without patients and staff there is no NHS, and without their voice, it won't improve
Meanwhile, the high-profile government push on the NHS to offer seven day working is in essence urging the NHS to rebuild services around patient and community needs. As a result, commissioners at Oldham CCG are talking to residents – in libraries, high streets and supermarkets – to find out what they really need from a seven day responsive NHS.
Its extensive face-to-face interviews in three languages have helped shape their soon-to-be unveiled service redesign strategy.
Similarly, Mr Mackey knows that involving people in decisions about re-organisation saves time, money and effort in the long run, following his experience redesigning services in Northumbria.
Let's hope this new broom can bring his frontline experience to bear at NHS, and sweep away the dust that has been allowed to gather around engaging people. Without patients and staff there is no NHS, and without their voice, it won't improve.
Nick Goodman, founder and managing director of patient and public involvement specialists, Membership Engagement Services