New tax regulations for off-payroll staff come into force on Thursday
Some locums and temporary staff are refusing to work at NHS trusts
Trusts face "Hobson's choice" over locums' pay demands, says finance director
Medical director says NHS "must hold the line" on pay cap
The NHS is in a "Mexican standoff" with locum doctors, agency nurses and private contractors, with some threatening not to work when new tax rules come into force this week.
HSJ has learned some locum doctors are demanding uplifts of more than 50 per cent in their pay as NHS trusts take on responsibility for paying their tax and national insurance from Thursday, under new IR35 regulations from HM Revenue and Customs.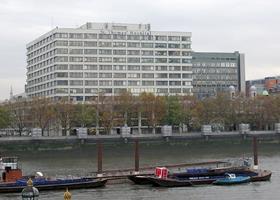 In one example of the problems facing the NHS, IT contractors walked away from working on a multimillion pound project at Guy's and St Thomas' Foundation Trust rather than accept the new rules.
At Blackpool Teaching Hospitals FT, 14 locums are refusing to show up for work on Thursday. This was revealed in an email to trust consultants, seen by HSJ, appealing for help to fill gaps. One consultant described the situation as a "disaster". The trust had not responded to HSJ at the time of publication.
In other trusts, substantive staff are being asked to work extra shifts. Trusts have cancelled non-mandatory training time, consultant supporting professional activities time and have suspended secondments so staff can work on wards.
Some trusts have prepared processes used during last year's junior doctors' strike to respond to any significant staffing shortfalls.
The IR35 regulations apply to any temporary staff being paid through a personal service company and could reduce income for temporary staff by more than 20 per cent.
One NHS finance director told HSJ: "It is akin to a Mexican standoff. Some locums have been asking for between 30 and 50 per cent price uplifts. More than likely we will have to pay this; it is a Hobson's choice."
NHS Improvement said it was working with trusts to resist any demand for higher pay because of the new rules and added it would work with NHS trusts to try and tackle the culture that led to locums charging high rates.
Some trusts have longstanding relationships with locum doctors and agency nurses to maintain staffing in key specialties such as emergency departments, intensive care and medicine.
An email to a trust director at a hospital in the South West, seen by HSJ, said three locums were putting pressure on the trust to increase pay by more than 56 per cent.
The email said: "All three have advised their agency that they will only be working with us if a pay rate of £95 is agreed, meaning the total charge would be £100 per hour. They were all previously on total charge rates between £64 and £69."
An FT medical director at a different trust said: "We have had some locums who have joined our substantive staff, some have agreed the lower rates but some have said they are taking a two week holiday at the start of April and will see how it plays out before making a decision."
They added: "Some individuals and agencies are playing games. Locums will play trusts off against each other and some of these people are quite prepared to travel long distances. The first two weeks in April will be crucial. If the NHS can hold the line, then we might see a change in the market.
"But if one trust breaks the cap for one doctor in one ward then it will fail. We need to all hold the line on this."
At Guy's and St Thomas', 35 contractors working on a £16m IT project to update the trust's Windows XP system left the project last month.
A trust spokesman said they left because of the IR35 regulations and efforts by the trust to replace their contracts with permanent staff. He said the trust was under a legal duty to comply with IR35 rules and provided the contractors with "clarity" about this. "It was then a matter of personal choice if contractors left the trust as a result of these changes," he added.
Chris Hopson, chief executive of NHS Providers, said: "A number of our members have reported that some contractors are seeking to put pressure on them to pay more or interpret the rules more generously than they should be. This is a concern as every trust wants to guarantee safe care at a time of workforce shortages…
"The law is the law. As we have seen with issues such as agency rates that when the whole sector acts collectively it can be more effective. There could well be immediate impacts on rotas, which means that NHS Improvement needs to stand ready to support trusts to overcome these."
An NHS Improvement spokeswoman said: "We're absolutely clear that the NHS shouldn't be picking up the tax liability or costs for individual agency staff – that's not fair or right for patients and goes against the grain of what we know many nurses and doctors believe in. Any trusts that see locums increasing costs in this way should talk to us and we will support them to resist this."
She said the regulator was offering trusts direct support including sourcing staff from other local providers to work shifts. She added: "We are working with medical directors and agencies to try and tackle the culture that's behind locums charging high rates and bring about longer term improvement."