NICE non-executive directors conclude publishing evidence reviews is in the public interest
Sir Andrew Dillon had argued publishing the reviews could disrupt the management of the NHS
Guidelines for A&E nurse staffing have not been published
The National Institute for Health and Care Excellence has today released to HSJ four evidence documents on safe nurse staffing levels.
The move comes after two NICE non-executive directors decided it was in the public interest for the evidence reviews to be made public – in contrast to a previous decision by NICE chief executive Sir Andrew Dillon.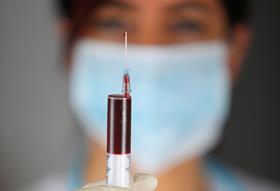 The documents (see box below) explain assessments of the evidence for safe staffing in accident and emergency, community nursing and inpatient mental health settings. There is also a review of evidence on management approaches to safe staffing.
Sir Andrew said releasing the evidence reviews to HSJ after a freedom of information request would disrupt the "management of the health service" and delay NHS Improvement from developing its own safe staffing guidance.
Following an appeal by HSJ, two NICE non-executives - vice chair Andy McKeon and Professor Finbarr Martin, a consultant at Guy's and St Thomas' Foundation Trust - met earlier this month to review the decision.
The reviews would have informed work on developing safe staffing guidelines by NICE including recommendations by its safe staffing committee for the NHS to follow when setting nurse establishments. The committee was disbanded in June last year when NHS England and the government asked NICE to suspend its safe staffing work.
Read the safe staffing evidence reviews
NICE only developed guidance for A&E safe staffing, which was completed in March 2015 but has never been made public. NICE refused an HSJ request for this to be released under freedom of information legislation.
In his evidence to the non-executives, Sir Andrew said he remained satisfied that publishing the evidence reviews would be likely to "prejudice the effective conduct of public affairs" and lead to "considerable confusion and uncertainty", which would "impact adversely on those trying to manage NHS services and take decisions about resourcing".
The panel's ruling, sent to HSJ today, said: "The panel considered that the public interest factors were very finely balanced in this case. Having regard to the [freedom of information] presumption in favour of disclosure, the panel concluded that the public interest in avoiding the likely prejudice identified by Sir Andrew did not outweigh the public interest in disclosure. Therefore the materials should now be disclosed."
The evidence reviews were carried out by NICE as part of its work to develop safe staffing guidelines for the NHS – a key recommendation of the Francis report into failings at Mid Staffordshire Foundation Trust.
NICE estimates its work on safe staffing cost taxpayers £1m before it was suspended. It had intended to publish the documents in July but reversed this position after conversations with Kristen McLeod, the health secretary's principal private secretary.
NHS Improvement is expected to publish new guidance on safe staffing later this year but is expected to take a multidisciplinary team approach rather than focus on nursing staff. It will not set a minimum nurses to patients ratio.