Sources reveal critical care bed crisis at one of the country's largest hospital trusts
Two wards closed at Leeds General Infirmary and St James' University Hospital
Liver transplant operations cancelled because of a lack of intensive care beds
Liver transplant operations at one of the country's flagship teaching hospitals have been cancelled because of a shortage of critical care nurses, HSJ can reveal.
Leaked documents and emails seen by HSJ show Leeds Teaching Hospitals Trust has been forced to close two critical care wards at Leeds General Infirmary and St James' University Hospital because of an inability to find sufficient numbers of nurses.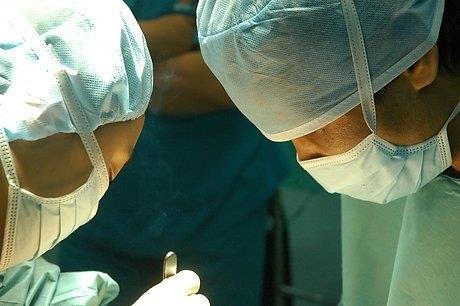 As a result, eight patients awaiting the vital transplant operation have missed out on the procedure because there were no intensive care beds available to take them.
In two cases, patients were told their operation would go ahead but it was cancelled at a later stage.
The trust told HSJ on Friday it was facing a shortage of nurses and the recent introduction of agency pay caps was one factor in its inability to staff wards, but it also emphasised the wider UK nursing shortage.
The two closed wards are: ward two, a four bed high dependency unit (HDU) at Leeds General Infirmary, which was closed at Christmas; and a six bed intensive care and HDU ward, known as J53, at St James', which closed on 10 March.
Senior clinicians who have blown the whistle on the situation to HSJ said the region was suffering from a critical care bed crisis and the most severely ill patients were being shunted to other wards and recovery areas.
Intensive care units have a 1:1 nurse to patient ratio for ventilated patients while HDUs have a 1:2 ratio.
A senior clinician in the region said: "The agency cap means we're losing essential service provision, and people are being harmed.
"We are in the middle of a bed crisis and they have had to shut ward J53, where there were six ITU beds available. Six doesn't sound a lot, but it was about a third of the ITU beds at [St James's], a big chunk of the Leeds Teaching Hospitals capacity, and a massive blow to a network that is teetering on the edge of collapse."
In relation to liver transplants, they said: "People waiting for this desperate resource have had a liver come up for them and will never know that their transplant didn't go ahead because of money saving on agency bills."
HSJ has also seen records of the trust's online bed status system showing the ward closures being linked to poor staffing and include examples of intensive care patients regularly being "outliers", which means being cared for in other areas of the trust. This has included cardiac intensive care beds and theatre recovery areas, which has led to some cancelled operations.
On 17 March there was only one intensive care bed for a ventilated patient for the whole of west Yorkshire and only one high dependency bed. A source told HSJ: "That's including the major trauma centre at Leeds General. Crash a car with two people in it and one of you will have to sit in A&E on a ventilator until someone else dies or gets better."
A leaked email from a consultant anaesthetist at Leeds General Infirmary sent last month told staff the ward two "was closed until further notice due to staff shortages and will not open for many months if at all so it is very unlikely that extra patients can be accommodated".
Multiple sources blamed the introduction of agency caps for exacerbating the situation.
Leeds Teaching Hospitals said in a statement: "In two instances we have had to tell patients brought into the hospital expecting a liver transplant that their procedure could not take place because of a lack of an ICU bed. We sincerely regret this was necessary but it was the right thing to do in the interests of patient safety."
It said no organs had been lost as a result of the capacity issues but acknowledged the issue was "extremely frustrating" for patients and staff.
The trust admitted it was experiencing "ongoing difficulties" in recruiting intensive care nurses, which it said was common across the country. It said the ward closures were a temporary measure.
"These changes were a formal response to existing staffing shortages that were already present prior to this time and had been leading to 'ad hoc' bed closures across all units.
"They do not represent a sudden deterioration in our position but a planned operational response to ensure safety, and which has enabled us to continue to provide 66 critical care beds across our sites."
On the effect of the agency cap, the trust said: "Historically, along with many critical care units across the country, we have used agency nurses to supplement our substantive nursing workforce. [The cap] has had an impact on our ability to fill agency shifts in critical care and has contributed to the overall bed position but is not the principal reason for the current reduction in overall capacity.
"We can confirm that we have, and will continue to, breach the cap to address patient safety issues."
The trust said it was expecting 44 new nursing staff to start work in coming months.