CQC and Monitor take action at Derbyshire Healthcare Foundation Trust to improve governance
Trust ordered to carry out fit and proper person checks on all board directors
It failed to carry out checks following employment tribunal ruling in 2015
PHSO deputy ombudsman Mick Martin implicated in sexual harassment case cover-up
Regulators have taken action against an NHS trust at the centre of a sexual harassment case that saw a former director awarded £800,000 by an employment tribunal.
The trust was criticised for failing to check the fitness of its directors.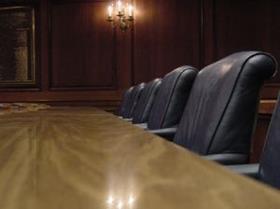 Derbyshire Healthcare Foundation Trust has been ordered by the Care Quality Commission to carry out fit and proper person checks on all its board directors after an inspection found this had not been done, despite the findings of an employment tribunal last year. The tribunal ruled former HR director Helen Marks had been unfairly dismissed in 2013. She was awarded £832,711 earlier this month.
Monitor has also said it is taking regulatory action against the trust after completing an investigation into its governance.
Trust chief executive Steven Trenchard resigned earlier this month.
The mental health trust's former vice chair, Mick Martin, who was criticised by the employment tribunal for helping to cover up what happened to Ms Marks, is now deputy ombudsman at the Parliamentary Health Service Ombudsman.
The tribunal heard how then trust chair Alan Baines abused his position and suspended Ms Marks after she expressed "discomfort" about their relationship and refused his romantic advances. Professor Trenchard then "colluded" to protect Mr Baines and have Ms Marks dismissed. He was assisted by Mr Martin and Lew Hall, lead governor at the trust at the time.
The CQC said it carried out its inspection after concerns were raised by whistleblowers following the employment tribunal and the start of Monitor's investigation last summer.
The CQC said the trust had failed to carry out a fit and proper person test on directors criticised by the tribunal and there was evidence that HR policies were still not being followed.
Staff told the CQC they "feared repercussions" from using the trust's grievance process and inspectors said there was a "disjoint" between the trust board and its governors.
The tribunal heard how Mr Baines called Ms Marks a "whore" and a "stupid woman" after she spurned his advances. It described his conduct as designed "to violate her dignity and create an intimidating, hostile, degrading, humiliating and offensive environment for her".
It said: "Mr Baines' pursuit of Ms Marks was because she was a woman and because he wanted to have a sexual relationship with her. That when he realised that she would not have a sexual relationship with him, he treated her less favourably than he would treat others, in particular men.
"The other men in this case, which include Professor Trenchard, Mr Martin and Mr Hall… then assisted Mr Baines in covering this matter up and preventing any proper investigation into his behaviour. They allowed him to retire with his good name intact because he is a man. They treated Ms Marks in the way that they did because she is a woman."
Paul Lelliott, the CQC deputy chief inspector of mental health, said: "We found several areas of concern during our inspection that related to the overall governance and HR functions. These have made us question the quality of leadership at the trust.
"In particular, our finding that full checks had not been completed for some directors at the trust was very worrying. The fit and proper person regulation places a duty upon the chair of the trust to ensure that all directors meet the requirements to hold office and that they have the appropriate skills, competencies and experience commensurate to their role.
"Following the inspection we gave immediate feedback to the trust and informed them of what improvements they must take, this included that a fit and proper person review must be undertaken for all directors.
"We will keep working with Monitor with regard to what needs to happen at the trust and will continue to monitor the trust. This will include further inspections to check on whether the trust has taken action and made the improvements highlighted in our report."
The trust told HSJ on Thursday: "Derbyshire Healthcare Foundation Trust welcomes the findings and recommendations of the review. We take the outcomes of these reviews very seriously and are fully committed to incorporating this wider feedback into our governance action plan for delivery. Many of the actions outlined in the governance action plan have already started to develop and the full board of directors is wholly committed to promptly act upon all areas highlighted.
"The trust is determined to learn and improve. These recommendations from both Monitor and the CQC are valuable in putting the trust's processes back on track, so we can effectively support our staff and governors, and deliver even better care to the communities we serve. We are committed to working with our regulators to achieve this.
"It is important to note that our service quality, patient feedback and financial stability have all been maintained throughout this difficult period. This is thanks to the dedication and skills of our staff at all levels in the organisation."