An acute and community trust has been praised by inspectors after its urgent and emergency care was rated good just 15 months after being inadequate.
The Care Quality Commission found "significant improvements" at Torbay Hospital – the main site of Torbay and South Devon Foundation Trust – which provides acute services to 375,000 patients.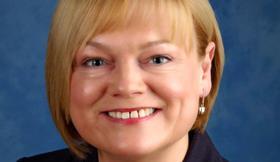 The CQC returned to the hospital unannounced in May to inspect urgent and emergency care and medical care, including older people's care, following a trust wide inspection in February 2016.
They found all the requirement notices issued from last year's inspection had been met.
The £375m budget trust, which faces making savings worth around 10 per cent of its turnover in 2017-18, has closed 41 acute beds and 58 beds across four community hospitals as part of its plans to improve services in the community.
Positive findings from the inspection included:
The trust had introduced a system of triage and rapid assessment that improved patient safety, efficiency and patient flow.
A mental health assessment room, which provides a safe and calming space for patients in mental health crisis.
Staffing had been increased with greater numbers of consultants and nurses in the department.
The trust's performance against the four hour accident and emergency target has risen from 75.7 per cent in the fourth quarter of 2015-16 to 85.8 per cent in the same period of 2016-17.
This coincided with the trust rolling out a new triage system called ROSE (rapid observations and symptom evaluation), in which each patient was allocated a triage score according to the severity of their condition and then directed to the appropriate clinician.
In addition, the trust recruited more consultants and reconfigured job plans to ensure greater senior presence at the department, the report said.
Consultant cover is now provided in two overlapping shifts: 8am to 4pm and 2pm to 10pm, and there is a minimum of one third year specialist registrar or above, supported by a consultant on call.
The mental health assessment room was described as "outstanding", with inspectors saying: "It provided a safe, welcoming and calming environment, located away from the hustle and bustle of the busy emergency department."
The report added: "There was a great sense of pride amongst staff in the emergency department.
"They contrasted their feelings of despondency at the time of our previous inspection, with feelings of pride and optimism in the present."
Medical care was also rated as good, having previously been rated requiring improvement.
Trust chief executive Mairead McAlinden said: "The CQC came back in May and saw our whole system working well under intense pressure.
"Some of these changes have been difficult for staff – working different hours so care is available when needed, investing in services that support people to remain in their community by reducing our bed based care, and sharing professional responsibility to integrate health and social care delivery.
"The positive improvements these changes have made to the care we provide is reflected throughout this report."
The trust remains rated requires improvement overall.
Source
CQC report and trust statement
Source date
15 August 2017