ACUTE CARE: United Lincolnshire Hospitals Trust has confirmed it will go ahead with plans to close the accident and emergency department at Grantham and District Hospital at night.
From 17 August, Grantham Hospital A&E will be temporarily closed from 6.30pm until 9am, and medical staff will be redeployed to Lincoln County Hospital and Pilgrim Hospital in Boston. The closure is intended to last three months.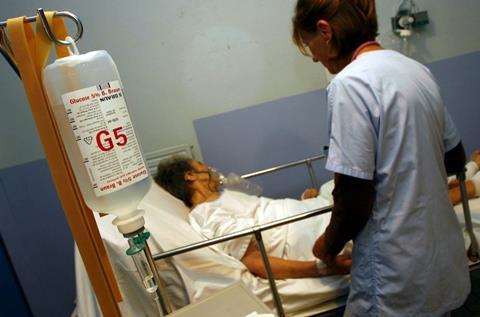 Last week, HSJ reported that the trust was considering temporarily reducing Grantham A&E's opening hours at night due to staff shortages and patient safety concerns across the trust.
The trust has said this plan is intended to boost the number of doctors at the Lincoln and Pilgrim hospital A&Es, which have busier emergency departments.
Patients with life threatening illnesses are already sent to Lincoln, Pilgrim or Nottingham University Hospitals Trust. United Lincolnshire expects that between 6.30pm and 9am, around 25 patients will attend alternative services, with most being discharged to their GP and around three patients expected to be transferred to alternative A&Es.
In a statement the trust said: "Today ULHT announces that from Wednesday 17 August, Grantham A&E will be open from 9am to 6.30pm, seven days a week. This is to boost the number of doctors in Lincoln and Pilgrim A&Es.
"The decision has been to temporarily change the opening hours due to a reduction in the availability of doctors in Lincoln and Boston together with an increase in the demand for emergency care services. We do not have enough doctors to safely staff all three of our A&Es 24 hours a day, seven days week. This plan will help maintain safe services across Lincolnshire.
"The trust's three A&Es normally work based on having 15 consultants and 28 registrar or middle grade doctors. At present, we are down to 14 consultants, of whom 10 are locums, and just 12 middle grades. This crisis point means we have to act."
Source date
17 August 2016