New ULCH chief executive not convinced hospital chains work, claiming the leadership can "loose control and oversight" when organisation is too big
Marcel Levi sets out plan to create "alliances" and share services with neighbouring providers
NHS needs to "restore" old approaches to training junior staff, he says
The new chief executive of University College London Hospitals Foundation Trust has said he does not think the hospital chain model is "going to work" and his trust will instead look to form provider "alliances".
In an interview with HSJ, Professor Marcel Levi, who joined UCLH in January, also queried the development of accountable care organisations and suggested the UK needs to put more emphasis on improving the experience of its junior staff.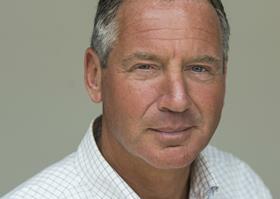 Professor Levi's comments come as several leading trusts seek to develop hospital chain type arrangements, including UCLH's north London neighbour the Royal Free Hospital FT.
On UCLH's current priorities, Professor Levi said: "I think at this point in time we need to think in terms of network and alliances. I don't think these big mergers that we've seen in recent years have been so successful all the time and, although you may have some advantage of a bigger size, you also lose control and oversight, and the people in the hospital will start to complain that they never actually see the CEO and they don't know who they are.
"So as we are very big now at UCLH, I'm not sure we should be much bigger. But we need to work with other providers in the system to do the things that we cannot do because we have limited capacity. That means we have to form alliances with other hospitals."
He added: "Hospital chains are not very different from networks of course but I am not sure that model is going to work as there is usually one leadership team and the span of control may just be too much."
Professor Levi, who was previously chair of the executive board of the Academic Medical Centre in the Netherlands and dean of the faculty of medicine at Amsterdam University, said with the growth of ULCH's "super specialist" work it may try to move some of its "less complex work" to hospitals that need support to stay viable, taking on their "more complex patients" in return.
The trust recently signed a memorandum of understanding with The Whittington Hospital Trust, agreeing to share some services.
Talking about the development of ACOs, the Professor Levi said: "We already have an ACO in the UK and it's called the National Health Service; that's actually one big ACO. I'm not completely sure what an ACO at regional level is going to bring.
"It's also extremely complex in the London area because if I look at our STP region, we have five boroughs and five CCGs coming together, but only 30 or 40 per cent of our patients will come from that region. An enormous amount of patients come from other London boroughs such as Westminster which is not our STP and more than 50 per cent of our patients do not even come from London.
"That's making STP thinking more difficult for London then for other parts of the country. But I think if we think in terms of networks it's going to work."
There have previously been discussions about creating one or more "accountable care" structures in north central London, and last summer Simon Stevens said the patch - whose STP leader was then Royal Free chief David Sloman - had the potential to develop an integrated organisation "spanning both hospitals and commissioners… in north central London". These discussions have not progressed.
Professor Levi said UCLH will focus on improving the experience of its junior staff, with the aim of allowing them to do more research.
"If you're a leading academic institution, it's all about leading and teaching and training besides being a very good hospital and doing excellent research.
"I come from a system where everything revolves around the junior doctors and nurses as a teaching hospital because they are the next generation, they are the most important people in the hospital. That's currently a bit different here in the UK and I think it was better in the past and we have to restore the old situation", he said.