Professor Marcel Levi to take over at University College London Hospitals Foundation Trust
Sir Robert Naylor will step down in September and Professor Levi will start in January
Deputy chief executive Neil Griffiths will cover the top role from September
APPOINTMENT: A new chief executive has been announced for one of England's highest profile hospital trusts.
Marcel Levi will take over the top job at University College London Hospitals Foundation Trust in January.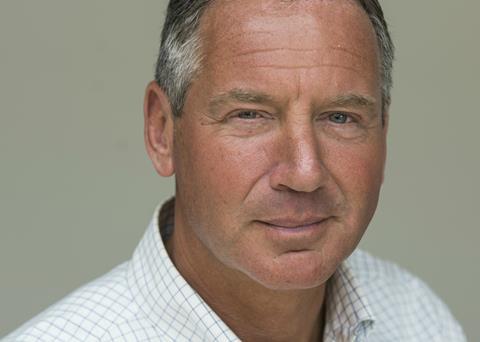 He replaces Sir Robert Naylor, who has led the trust since 2000.
Professor Levi has been chair of the executive board of the Academic Medical Centre in the Netherlands for 16 years, a post he has occupied in tandem with his role as dean of the faculty of medicine at Amsterdam University.
The AMC is a significant research institution and a large hospital organisation employing more than 7,000 people.
Sir Robert will step down in September and deputy chief executive Neil Griffiths will act up in the role until Professor Levi starts in January 2017.
The departure of Sir Robert was originally announced in September 2015 and he was due to step down in March, but he agreed to continue in the role after headhunting firms were unable to source a candidate acceptable to the board.
He is also leading a review for the government on how the NHS can get better value out of its estate, which is due to make its initial report later in the summer.
Professor Levi is the third senior medic from overseas to be appointed to a chief executive role in a Shelford Group trust.
Dr Bruno Holtfhof from Belgium took the top job at Oxford University Hospitals Foundation Trust in October and Dr Tracey Batten from Australia has run Imperial College Healthcare Trust in London since April 2014.
Professor Levi said: "It is a great privilege to become chief executive at a trust with UCLH's reputation and history. I am fortunate to have been part of an excellent team at the Academic Medical Centre for more than 25 years and I look forward to working with UCLH's patients and staff to deliver top quality patient care, excellent education and world class research."
He is a fellow of the Royal Netherlands Academy of Science and practising consultant, specialising in haemostasis and thrombosis.
UCLH's board of governors has approved the extension of chair Richard Murley's contract by six months, until the end of 2017, to oversee the leadership transfer.
Mr Murley said: "I am delighted to welcome Marcel to London. We conducted an extensive international search for our new chief executive and in Marcel we have found an exceptional leader with a strong track record in medicine, management, education and research. I am confident that he will inspire colleagues across UCLH to continue to be the best that we can be."