University College London Hospitals Foundation Trust has been awarded an extra £35m from sustainability and transformation fund
Comes after two asset sales helped boost reported surplus
Trust says sale of stake in radiology joint venture was in its "best long term interest"
A teaching trust in central London has been awarded bonus payments of £35m after the sale of two assets, including its stake in a radiology joint venture, helped boost its reported surplus.
University College London Hospitals Foundation Trust was able to trigger extra payments from the national sustainability and transformation fund after bettering its financial control total in 2017-18.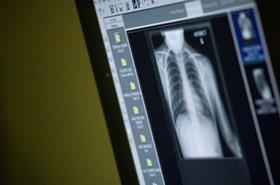 The sales of the Eastman Dental Hospital site and a stake in a radiology joint venture helped the trust deliver a £26m surplus against its underlying control total plan, which was to deliver a £5m deficit.
Because of the positive variance, the trust was awarded £35m of additional payments from the STF as well as its core allocation of £15m. After accounting for these payments, the trust expects to post a surplus of £76m.
The extra payments come from money originally allocated to other trusts but was withheld because they did not agree a control total or failed to meet their target.
The trust also received substantial extra STF payments in 2016-17, which totalled £27m, partly because of land sales.
The Eastman Dental Hospital site has been sold to University College London, with its services due to move to a major new facility in 2019. The trust will receive payment for the sale in three tranches, with the first generating a "profit on disposal" of £26m in 2017-18 (boosting the reported surplus by an equal amount).
The trust also sold its 50 per cent stake in a radiology joint venture partnership for £6.1m, generating a profit on disposal of £4.8m.
The partnership was established with Australian firm Everlight Radiology in 2011 to manage the trust's imaging services.
The trust said it was approached to dispose of its stake as part of a process in which Everlight sold its teleradiology business to an asset management group.
Its statement added: "UCLH undertook significant due diligence and reached the conclusion that the sale was in its best long term interest. The £6.1m received compared favourably to the £0.75m initial investment in the joint venture and represented a high price-to-earnings ratio."
According to Companies House, it is now owned by Imaging Partners Online UK and Teleradiology International (UK) and made an operating profit of more than £1m in 2017.
Under rules set by NHS England and NHS Improvement, trusts that better their control total for the year can receive additional payments from the STF above their original allocation.
Analysis by HSJ last year revealed the huge imbalances being created by STF incentive payments, with some trusts becoming "cash rich" and others left "drowning in debt". Many trusts missing out on STF must draw down interest bearing loans instead.
HSJ reported in March that The Christie FT was set to receive extra STF of £27m, which was triggered by an expected insurance payment.
Source
Trust board papers; information provided to HSJ