Approval of Heart of England and University Hospitals Birmingham merger delayed this week
UHB sends NHS Improvement letter seeking assurance on extra funding
Comes after HEFT forecasts £48.1m deficit
A merger that would create one of the biggest trusts in England has been delayed amid ongoing talks with NHS Improvement over funding.
The Competition and Markets Authority cleared Heart of England and University Hospitals Birmingham foundation trusts to merge in August, after the proposal received enthusiastic support from NHS Improvement.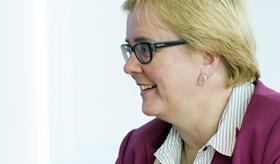 The new trust's combined revenue would be more than £1.4bn and it would run the vast majority of general acute services across Birmingham and Solihull.
HSJ understands the date for approving the merger has been pushed back several times since August.
On Monday, the HEFT board were planning to approve a business case for the merger but, its board papers reveal, postponed a vote as it was "not in a position to make a decision to proceed with the proposed transaction".
The papers said both trusts were still waiting on NHSI's response to a letter, sent by UHB, seeking assurances "regarding money, future liabilities and recompense for the cost of the transaction".
"Progress had been made but not all assurances had been received," the papers said.
UHB's board, which shares many members with HEFT, is expected to make a similar decision when it meets on Thursday.
Documents for UHB's meeting said: "There will be a delay in the project timetable as the board has not received from NHSI some of the assurance we sought in our business case, submitted in June."
An NHSI spokeswoman said discussions with the trust were ongoing with some "outstanding areas of consideration relating to post-transaction support".
She added: "We are seeking to conclude these discussions shortly, in order to provide certainty to the trusts involved as well as their patients and staff. Following conclusion of those discussions, if the trusts wish to proceed, NHSI will need to complete its approvals process."
Neither trust responded to requests for comment before publication.
Since 2012, HEFT has been the subject of several largely unsuccessful interventions to correct financial and governance failings.
In October 2015, UHB chief executive Dame Julie Moore and chair Jacqui Smith were appointed to oversee both trusts. In September 2016, the trusts revealed plans to merge.
Since UHB management took over at HEFT both the Care Quality Commission and NHSI have noted improvements in performance and care quality.
In a submission supporting the merger last year, NHSI argued that abandoning the merger would "stall" HEFT's improvements and negate gains made under shared management thus far.
However, HEFT still has some severe challenges, including a sizeable deficit that, without central money, the newly merged trust would have to assume.
In November, HSJ reported that the trust's forecast outturn for 2017-18 was a £48.1m deficit, which is £19.3m worse than planned.
Source
Trust board papers; information provided to HSJ