Two major acute trusts in Birmingham have announced their intention to merge.
University Hospitals Birmingham Foundation Trust announced yesterday that it intends to create a "single organisation" with Heart of England Foundation Trust.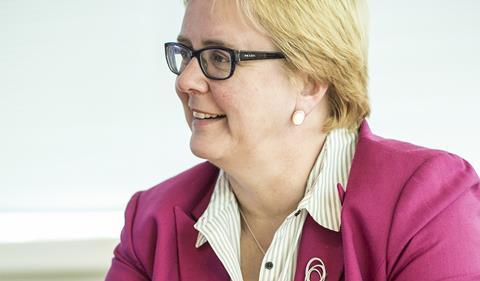 The two trust boards said they will prepare a business case by the end of 2016 to create a single entity through either an acquisition or merger.
The new organisation would be bigger than any existing trust in terms of turnover at £1.4bn and could be the second biggest in the country if a proposed city-wide trust for Manchester is created.
The decision comes almost a year after Dame Julie Moore was appointed to the chief executive role at Heart of England alongside her role as chief executive of UHB.
Jacqui Smith, chair of UHB, was also appointed as chair of HEFT, although these are the only board positions the trusts currently share.
HSJ understands the plan is "an independent process and not part of the [sustainability and transformation plan]" . The trust aims to complete a business case for either merger or acquisition by the end of the year, which will then be considered for approval by regulators, both trusts' councils of governors and the Competition and Markets Authority.
The trusts have already begun to review possible mergers of functions in areas such as finance, procurement, HR, IT, education and communications.
Dame Julie said: "We have agreed that the current arrangements are not sustainable. If we are to continue working together to maximise clinical benefits for patients, we need to implement a transformation that will deliver better access to better quality services for patients, supported by the most effective structure.
"Patients are not getting that at the moment despite the tireless work of staff across both trusts. We need our hospitals and services focussed on doing the best for patients, not protecting their organisational boundaries.
"The single trust will pool the best talent and leadership from both organisations."
Source date
5 September 2016