David Rosser has been appointed as the new chief executive of University Hospitals Birmingham Foundation Trust
Dame Julie Moore is set to retire in September
Dr Rosser has led the trust's IT agenda
The medical director at University Hospitals Birmingham Foundation Trust has been appointed as the organisation's new permanent chief executive, to take over from Dame Julie Moore.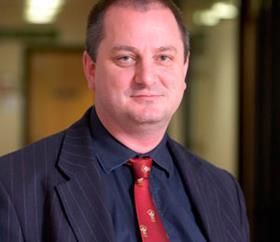 Dr David Rosser, who is also the trust's deputy chief executive, will take over the chief executive post when the widely respected Dame Julie retires on September 1.
Chair Jacqui Smith wrote in a message to staff yesterday: "While Dave has a hard act to follow, I know you will join me in supporting him in his new role, where he will lead us into a new era for the trust.
"As medical director for the past 12 years, he has driven the delivery of the highest quality care, leading the IT agenda to support our staff in providing the safest possible hospital environment for our patients.
"Furthermore, he has been instrumental in providing stability and leadership throughout the merger process and will, I know, continue to do so to realise its benefits."
Dr Rosser was appointed to a consultant post in critical care at UHB in 1996, before becoming a specialty lead, group director, and divisional director.
He was appointed to the National Project for IT on a part time basis in 2004 and became executive medical director at UHB in 2006.
He has led the trust's in-house development and implementation of advanced decision support systems into clinical practice.
He took up the role of deputy chief executive with responsibility for clinical quality at Heart of England NHS Foundation Trust (HEFT) in November 2015, in addition to the medical director role at UHB, and was appointed as executive medical director of HEFT in March 2016.
The two trusts merged in April 2018.