A trust in the South West has become the first acute provider in the country to jump from requires improvement to outstanding across just two inspections.
University Hospitals Bristol Foundation Trust has been rated outstanding by the Care Quality Commission, after being rated requires improvement in December 2014.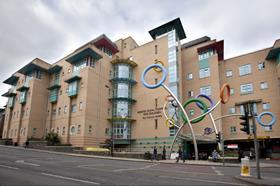 The CQC said in a statement today: "It is the first hospital trust in England to have improved from requires improvement to outstanding between two inspections."
The trust was rated good in the safe and caring domains, requires improvement for responsiveness, and outstanding for being well led and effective, following a number of inspections in November and December.
Among the areas identified picked out for outstanding practice, the CQC said in times of crowding in the emergency department the trust could call up "pre-identified" nurses from their wards to work in the ED, which "enabled nurses to be released to safely manage patients queuing in the corridor".
Professor Sir Mike Richards, the chief inspector of hospitals, said: "I am delighted that University Hospitals Bristol FT has taken to heart our original inspection report and built on it – not just in those areas where improvements were required, but in their stronger areas too.
"This determination to develop a culture of continuous improvement has improved services for patients – and ensured that the trust has moved upwards from a rating of requires improvement to outstanding. It is a tremendous achievement.
"The hard work has paid off in making a real difference to the lives of people using the services, in the immediate Bristol area and in the wider South West in general. Everyone who has played a part in this should be very proud of this outcome."
Talking about how the trust improved its rating, chief executive Robert Woolley said: "We paid very close attention to what the CQC had told us in 2014 and they have recognised that we not only made improvements in the areas they identified but even in the areas that they'd seen as strengths. We've also had other reviews some of which have been quite high profile and we've committed to learn from those…
"What we did was to decide as senior leadership team we needed to do more to listen to staff to improve their experience to listen to their concerns and listen to their suggestions for improvement and what has been astonishing is how the staff have responded.
"All of the innovations that Mike Richards has referred to in the report, these are things that the staff themselves have brought forward."