Bristol's two acute trusts are developing "shared leadership arrangements", NHS Improvement has announced.
The leaders of University Hospitals Bristol Foundation Trust and North Bristol Trust said they were looking at "formalising a collaboration that does not involve a merger of the two trusts".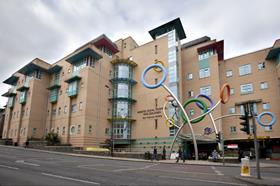 North Bristol was one of five providers placed in financial special measures in July. The trust experienced the biggest financial deterioration in the country at the end of last year, recording a £55.6m deficit that was £17.9m worse than its forecast at the end of the third quarter.
It was also unable to agree a control total this year.
In a statement on Monday, NHS Improvement said while some trusts would be released from special measures in a few months' time, in some instances "further changes are likely to occur".
"This is true in Bristol, where the [sustainability and transformation planning] process is indicating the benefits to service and financial sustainability of developing shared leadership arrangements across the acute providers," it said.
Robert Woolley, chief executive of University Hospitals Bristol, and Andrea Young, North Bristol's chief executive, said in a joint statement they were "committed to pursuing the benefits of closer working, building on the existing good relationships and a long standing partnership agreement" between the trusts.
"To help us meet the aims of the STP, and following the work [North Bristol] has been doing to improve its financial position, the two Bristol trusts are looking at options to consider formalising a closer collaboration that does not involve a merger of the two trusts.
"Together we will review the options for closer working and bring proposals to the two trust boards over the coming weeks," the statement added.
The three clinical commissioning groups in the Bristol, North Somerset and South Gloucestershire STP – two of which are in financial special measures – are already pursuing shared leadership.
This will involve either a full merger or one accountable officer and executive team across the CCGs.
Source
Trust and NHS Improvement statements
Source date
17 October 2016
More trusts put into financial special measures
1

2

3

Currently reading

'Shared leadership' plan for South West trusts