University Hospitals Coventry and Warwickshire Trust appoints former council chief as new chair
Dame Stella Manzie previously led Birmingham City Council 
Takes over from Andy Meehan
A trust in the West Midlands has appointed a former local authority chief as its new chair.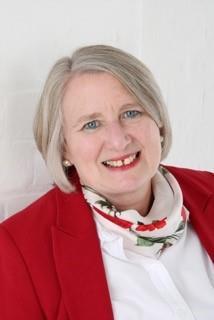 Dame Stella Manzie will take up the role at University Hospitals Coventry and Warwickshire Trust on 1 October. She replaces Andy Meehan, who is standing down after five years at the end of September to chair the trust's charity.
Dame Stella was interim chief executive of the Birmingham City Council from 2017 to 2018, after it failed to deliver a balanced budget.
She was also managing director for Rotherham Metropolitan Borough Council from 2015 to 2016, following grooming and child exploitation scandals. Prior to this, she also stood as chief for several other councils, including Coventry City Council from 2001 to 2009.
In a statement, Dame Stella said: "I have worked in partnership with health services in many of my previous roles and I am looking forward to this new challenge.
"I bring with me experience of governance, partnerships, social care and trying to deliver the best possible services for the public.
"I look forward to getting to know both hospitals in the trust, working with partners and making a positive contribution to Coventry and Warwickshire health services."
Andy Hardy, UHCW chief executive, said: "Stella has impressive experience gained across public sector organisations, particularly local government, and I know this will be a tremendous asset in the development of our Warwickshire Integrated Care System; where our health and social care organisations are working together to improve people's health."
Source Date
September 2019