University Hospitals Leicester chief executive says trusts in the South East are "offering to do clinics for nothing"
Criticises consultants for referring "almost a quarter" of patients in catchment area to "providers in the South East"
Calls on NHS England to establish referral pathways in line with its recommendations
The chief executive of a trust whose congenital heart disease department could be downgraded has accused "providers in the South East" of poaching its patients.
In a thinly disguised reference to Great Ormond Street Hospital, John Adler, chief executive of University Hospitals Leicester Trust, has claimed:
"Providers in the South East" are "offering to do clinics for nothing or at a subsidised rate so as to attract patients", despite already treating enough patients to meet the minimum annual rate required by NHS England.
Paediatric consultants are funnelling "almost a quarter" of patients from what Leicester regards as its catchment area to trusts in the South East.
NHS England should do more to ensure that referral patterns are more equitable.
Leicester is not being offered as an option for treatment to some patients within its geographical area, despite NHS England emphasising the importance of "patient choice".
The cost of sending Leicester's patients to London costs commissioners 25 per cent more. Despite this NHS England is refusing to intervene or redirect patients to Leicester, citing "patient choice".
The future of Leicester's congenital heart disease hospital has been in limbo for three months since the announcement from NHS England that it is "minded" to stop commissioning congenital heart disease surgery and interventional services at the trust, along with the Royal Brompton and Harefield Foundation Trust.
NHS England says both trusts are unlikely to be able to meet the requirement, agreed by its national advisory panel, that there should be a minimum of three cardiac heart surgeons per unit performing 125 operations a year each by April 2017, and a minimum of four surgeons performing at least 500 surgeries a year by 2021.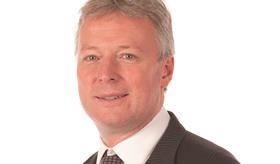 However, "there is still opportunity for providers to produce evidence, or come up with solutions, which will enable them to meet the [congenital heart disease] standards in full by the required timescales" in the run up to the formal consultation on the proposals, Will Huxter, director of specialised commissioning for NHS England, wrote in a blog this week.
Any formal commissioning decisions will not be made until spring at the earliest.
Last Friday, University Hospitals Leicester published correspondence between its chief executive John Adler and Mr Huxter.
In a letter to Mr Adler, dated 27 September, Mr Huxter said he was "disappointed" by Leicester's "argument that the only way in which the trust could meet the minimum caseload of 500 cases was by commissioner changes to referral pathways.
"The principle of patient choice, to attend any provider which meets national standards, is important."
In his response, dated 13 October, Mr Adler said the demand for 500 surgeries in Leicester's "proposed network" was already there. He said that "the root of the problem" with regard to the trust's struggle to attract the required patients per year lay with historic referral patterns, where paediatricians in hospitals including Peterborough and Northampton send "almost a quarter" of patients within what Leicester regards as its catchment area elsewhere.
For some patients Leicester is not offered as an option for treatment, despite being the closest hospital offering congenital heart surgery, Mr Adler said.
He called on NHS England to establish referral pathways in line with its own recommendations, which say "networks will need to establish systems to ensure that referrals…are managed in such a way as to ensure that each clinician is able to achieve their numbers….and that the flow of patients appropriately matches the capacity of each institution".
On his blog, Mr Huxter wrote: "University Hospitals Leicester has not yet provided us with a plan setting out how they would achieve the 500 cases required.
"This is a really important standard for patients. We want patients to be confident that their surgery is being delivered by an expert in this field, who has the back-up of a team of fellow surgeons, to cover periods of annual leave, sickness and out of hours cover. On the basis of the information provided so far, we cannot guarantee that this is the case in Leicester."
A spokesman for GOSH said: "We continue to strive to provide the highest standards of care to children with complex cardiac conditions by partnering with other hospitals. We have appropriate and longstanding service level agreements with these centres."
Source
Information provided to HSJ
Source date
September/October 2016