Major teaching trust's deficit forecast deepens to £27m
News follows University Hospitals of Leicester enforcing 12 day elective work restriction to cope with A&E demand
A major teaching trust has been forced to revise its year-end forecast from a £20m to £27m deficit, after failing to hit its financial targets and losing out on half of its sustainability and transformation funding.
University Hospitals of Leicester Trust's leadership said it was introducing a range of measures, such as a recruitment freeze on non-operational staff, and blocking non-essential non-pay spending, to ensure the position did not deteriorate further.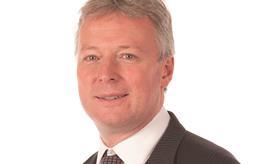 The worsening financial performance is the result of a number of factors, including the cancellation of elective work due to pressure on accident and emergency, and the outsourcing of planned operations to private providers to hit waiting times standards.
The trust was forced to restrict elective activity for a prolonged period for the first time in "at least four years" due to high demand this month. The 12 day restriction ended on 19 February.
Other factors included agency and locum staff costs, and "the costs of bringing our estates and facilities services 'in house'", trust chief executive John Adler said in an email to staff, seen by HSJ.
The trust had been in line to receive £23.4m of STF in 2016-17, which would have contributed to hitting a year-end control total of an £8m deficit. However, it will now only receive £11.4m of its provisional STF allocation.
Mr Adler's email added: "[The £27m deficit for 2016-17] is less than the £34m that we reported in 2015-16 (so our finances are by no means out of control) but significantly worse than we were supposed to achieve.
"We are, of course, working on solutions to these issues (eg: international recruitment of medical staff; creation of more bed capacity) but in the meantime we need to take immediate action to ensure that we do not do any worse than our revised year-end forecast and that we go into the new financial year in April in a reasonable position."
He said measures to try and prevent further slippage included a freeze on recruitment to "non-operational" posts except for exceptional standards; an enhanced vetting process for recruitment to "operational" posts; and a block on all non-essential non-pay spending.
Other steps included a ban on minor works paid for from revenue funding; a "rigorous review of all medical agency and locum usage (especially long term bookings)"; a ban on "off framework" agency use; and a ban "on the use of agency staff for non-clinical roles except where authorised by the chief executive".
Source
Internal email seen by HSJ