University Hospitals of Leicester Trust told "sustained poor performance" in A&E must improve
NHS Improvement concerned over operational and financial performance
Chief executive says trust is taking "series of steps" to improve
A trust with a new £48m emergency department has been ordered to urgently improve by NHS Improvement after recording some of the country's worst A&E performance figures.
University Hospitals of Leicester Trust, consistently among the 10 worst performers in the country in emergency care, has been warned that its "sustained poor performance" must improve to protect the reputation of the trust and its leadership.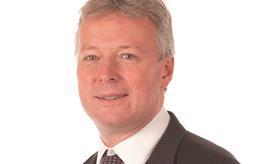 NHSI's finance team will complete a detailed review of the trust's structural deficit of £20m-£25m by 29 September, following work by consultants EY.
A letter, seen by HSJ, from Dale Bywater, NHSI's executive regional managing director for Midlands and East, said he was "disappointed" the trust had not signed up to its control total for 2017-18.
The letter, dated 31 July, followed a quarterly review meeting and was sent days before chief executive John Adler emailed trust staff warning its poor emergency performance "simply cannot continue".
Another email to staff, send at the end of August, detailed measures for a "September surge" to turnaround A&E performance, including increasing the number of senior doctors working overnight.
Mr Bywater's letter to Mr Adler and trust chair Karamjit Singh said: "National NHSI colleagues and I are deeply concerned about your sustained poor accident and emergency performance, which has kept you consistently in the bottom 10 of all providers in the country.
"This cannot continue. The trust has the estate and staff resource in place to support significantly improved A&E performance and to be one of the best performing teaching hospitals in the country.
"You share my view that sustained poor performance is unacceptable to the population of Leicester, Leicestershire and Rutland, and to the reputation of the trust and its leadership team."
Mr Bywater was also concerned about the trust's financial performance and its "overall plans to minimise its deficit position".
He said the trust had planned to reduce staff costs by £3.5m in-year through "headcount reduction", and review cost improvement plans and potential productivity savings through the model hospital dashboard.
The trust will update NHSI on 20 "measures of success" at an A&E system escalation meeting each month.
Mr Bywater also said there was "general noise in the system" over quality concerns ahead of the trust's next Care Quality Commission inspection, with learning from never events "of particular concern" following a spike in May.
Mr Adler said the trust published quarterly review letters from NHSI as part of its commitment to public accountability.
He said: "The meeting was part of the normal NHSI oversight system. The main focus of the discussion was emergency care performance and we are taking a series of steps to improve.
"Our financial performance was on plan for the first four months of the year and our agency spend is within the NHSI cap. Other areas of performance are generally as good as, or better, than overall NHS performance.
"Since meeting with NHSI, we have had a productive meeting with our commissioners around working together on quality issues and, as you would expect, we are focusing on avoiding a repetition of our recent spike in never events, none of which caused material harm to the patients involved."
The regulator confirmed it held a follow up meeting with the trust in August as part of its accountability arrangements to progress the conclusions of the quarterly review.
A spokeswoman added: "We are in regular contact with the trust and will continue to work closely with the leadership and wider team to ensure that progress is made."
Source
Trust board papers; trust and NHS Improvement statements
Source date
September 2017