CQC first raised concerns about insulin provision in July 2017
Trust chief executive says warning notice is regrettable 
Equality and diversity highlighted as another area in need of improvement
The Care Quality Commission has issued University Hospitals of Leicester Trust with a warning notice after inspectors found the administration of insulin to patients required "significant improvement".
During its unannounced inspection in November and December , the CQC found there was a failure to follow prescriber instructions for the administration of insulin when a patient's blood glucose levels were high.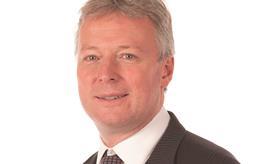 The regulator previously identified this as a concern during a visit in July 2017, after which the trust created an action plan. However, the CQC inspectors said the "action to address the concern had not been sufficient".
The inspection report said: "On four occasions between 24 and 28 November one patient's blood glucose reading was between 18.8 mmols and 28.6 mmols and staff did not administer insulin as prescribed. On three occasions between 18 and 27 November another patient was not administered insulin as prescribed for blood glucose readings of 24.9 mmols, 20.8 mmols and 25.5 mmols. A third patient had blood glucose readings above 19 mmols on three occasions and was not administered insulin as prescribed. We highlighted these findings to staff but we could not find any evidence in the patient records as to why the insulin was not administered."
Addressing the failure to improve, the report's evidence appendix said non-executive directors told the CQC "often there is a problem with "finishing off actions".
It added: "The board had been sighted on concerns around insulin management prior to our inspection and this was reflected in the trusts quality commitment. However, despite both board and senior management commitment… they had not recognised the root cause of the issues; they had not achieved the necessary progress against actions prior to our inspection.
This resulted in the trust's rating for provision of medical care dropping to requires improvement.
Trust chief executive Jon Adler said the warning notice was "regrettable".
"We recognise this too and since the inspection we have accelerated our programme of work to ensure immediate improvements and safety of our patients," Mr Adler said.
He said the actions of the trust will focus on "face to face education and training for our doctors and nurses, improved decision tools to aid prompt management and intervention overseen by enhanced support from the diabetic specialist team".
The CQC inspected five core services across four locations in the trust, including urgent and emergency care at the Royal Infirmary and medical care at the Glenfield site and Royal Infirmary. Overall inspectors rated the trust as requires improvement.
The regulator's report also found there had been "failures in processes intended to keep patients protected from harm" and stressed there was "a need to further imbed learning from never events to reduce the unacceptable levels of never events".
The CQC found equality and diversity within the trust was "not consistently promoted".
It learned in its staff focus group that junior staff without protected characteristics were promoted ahead of a member of staff from a black and minority ethnic background with more experience.
The CQC also highlighted areas for improvement around urgent and emergency services, including ensuring patient group directives for medicines are up to date and a "sufficient number of substantive and suitably qualified medical and nursing staff are in post".