A leading chief executive, who was made a dame in the new year's honours list, has announced she is stepping down from her trust after more than five years at the helm.
Dame Jackie Daniel was honoured at the end of last year for services to healthcare, but today said she will be leaving University Hospitals of Morecambe Bay Foundation Trust at the end of March.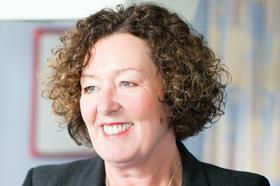 Dame Jackie said this morning she was leaving to "pursue a number of other interests".
She said: "After a privileged five and a half years leading the trust, I feel now is the right time.
"In terms of my personal future plans, I hope to continue to support the NHS and pursue a number of other interests.
"The work to date and the plans for the future will continue. I look forward to seeing a future Care Quality Commission rating of 'outstanding' and an accountable care system in the bay, which will provide a legacy of sustainable care for the next generation."
Dame Jackie became chief executive of the trust in 2012, and in 2015 led it out of special measures. The trust was rated good in February 2017 as it continued to recover from a high profile maternity care scandal.
The trust still has financial difficulties and is in the process of forming an "accountable care organisation" as part of the national new care models vanguard programme.
The unexpected announcement comes a few weeks after the trust announced, alongside mental health and community provider Cumbria Partnership FT, that they will be integrating hospital and community teams. This will mean staff from Cumbria Partnership transferred to UHMB from April as part of plans to create an accountable care system for the region.
The trust said it will begin the process of finding a successor to Dame Jackie.
Source date
8 January 2018