Department of Health says NMC must review treatment of patients and bereaved families
Professional Standards Authority has criticised "deficient" handling of hearings into two Morecambe Bay midwives
The government says issues from the case will inform plans to reform professional regulation
REGULATION: The Department of Health has told the Nursing and Midwifery Council to "urgently review" the way it treats patients and bereaved families.
The nursing watchdog was criticised on Wednesday by the Professional Standards Authority for "deficient" handling of fitness to practise case against two midwives at University Hospitals of Morecambe Bay after it emerged relevant evidence was not submitted to a panel before it decided to clear the two staff.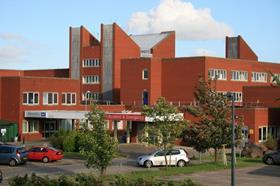 The PSA said while it had concerns about the NMC's handling of the case it was unable to challenge it in law.
The case related to the death of baby Joshua Titcombe in 2008 who died from an infection that was not spotted by maternity staff. Evidence of his parents' concerns compiled shortly before Joshua's death, as well as the findings of an inquest in 2011 and expert medical testimony, was not submitted to the panel.
Both midwives, Gretta Dixon and Catherine McCullough, were cleared in March and in the case of Ms Dixon the panel inaccurately said no other evidence was available.
HSJ understands there are concerns at a senior level in government about weaknesses in professional regulation.
The DH said on Thursday it would consider the issues raised by the case as part of plans to reform professional regulation in the autumn.
It also said regulators needed to ensure they were acting on recommendations from the Kirkup report into failures at Morecambe Bay. The report called for regulators such as the NMC to carry out specific investigations into individual staff who may have been guilty of misconduct.
A DH spokesman said: "The NMC needs urgently to review the way it treats patients and bereaved families who are witnesses in these cases and the way it handles evidence.
"The PSA will be writing to the NMC on these matters. All professional regulators also need to make sure that they have taken proper account of the recommendations of the Kirkup review into the tragic events in Morecambe Bay eight years ago.
"The government is committed to reform of professional regulation and the issues raised in this case will help to inform the consultation we plan to publish in the autumn."
Jackie Smith, chief executive of the NMC said: "We are completely committed to ensuring our fitness to practise procedures continue to be stringent and put patient safety first. We have made considerable progress in recent years but we recognise that there is still more to do. We take very seriously the treatment of witnesses and bereaved families and that is why we set up a dedicated witness liaison service which supports witnesses through what can sometimes be a stressful process.
"We are keen to address all the concerns raised by the PSA in their press statement. We note that in this statement, the PSA say that they "have found that the NMC's investigation and its panel's decisions were deficient but not insufficient in law." We look forward to receiving the details of the PSA's concerns and will respond accordingly. "
Source
Information supplied to HSJ