Midwife Lindsey Biggs, linked to death of Joshua Titcombe in 2008, suspended by NMC
Cumbria police reviewing NMC findings after evidence given to fitness to practise panel
NMC launches an external review of its handling of the case, which has taken seven years
PATIENT SAFETY: A Morecambe Bay midwife guilty of failings linked to a baby's death eight years ago has now been suspended by the Nursing and Midwifery Council as new details emerged about her link to another death this February.
The NMC has launched an external review of its own handling of the case against Lindsey Biggs, which took seven years to conclude. Ms Biggs has been sacked by the University Hospitals of Morecambe Bay Foundation Trust for gross misconduct.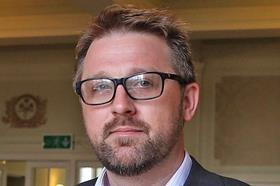 An NMC fitness to practise panel earlier this month found her guilty of failings which reduced the chances of survival for baby Joshua Titcombe at Furness General Hospital in 2008. His death led to investigations into the trust, which resulted in the Kirkup report last year.
Many of the proven failings against Ms Biggs in relation to Joshua's death appear to be repeated in the allegations made by the trust after a baby's death earlier this year.
Joshua's father James Titcombe said the delays in progressing the case against Ms Biggs and the details of the latest death raised serious questions over the NMC's ability to protect the public.
Ms Biggs now faces a potential police investigation after the fitness to practise panel found she had failed to carry out observations on Joshua in October 2008 and failed to escalate his low temperature to a doctor. She also did not keep adequate notes of the care she provided.
Midwife Holly Parkinson also failed to document advice from a paediatrician and failing to escalate his low temperature.
The NMC panel said these failures meant Joshua lost "a significant chance of survival".
Cumbria police confirmed to HSJ it is reviewing the findings of the NMC panel after Ms Biggs accepted she had not recorded observations on Joshua despite signing records to say that she had.
Detective chief inspector Doug Marshall said: "I can confirm that a complaint has been received by Cumbria constabulary and I am currently reviewing it."
Ms Biggs was sacked by the trust last month after the death of a baby in February.
New details over what happened have emerged in an interim suspension order by the NMC to prevent Ms Biggs working before the next hearing in October, when she will learn whether or not she will be struck off the nursing register.
According to the documents, her failings in clinical care "contributed to the deterioration of the baby. That baby subsequently died."
She was dismissed for gross misconduct on 14 June at a disciplinary hearing by the trust, which found Ms Biggs failed: to follow several clinical and trust guidelines; to act when tests showed the baby's heart was slowing down; to escalate issues; and to document actions in the notes.
A review by the trust found Apgar scores – a test carried out on babies shortly after they are born – were "adjusted in retrospect".
Mr Titcombe told HSJ he wanted an independent external investigation into the NMC's handling of the case.
He said: "This raises really serious questions about the NMC which is there to protect the public. The constant delays in this case show that the NMC cannot possibly be fulfilling their statutory function. This latest revelation is tragic because a hearing would have taken place last year had the midwives legal representatives not acted to delay them.
"It further raises the need for reform of professional regulation and it is shocking and saddening that more tragedies are happening and lessons have not been learnt from Joshua's death in 2008."
An NMC spokesman said: "The NMC is confident that we have taken the correct actions. We carried out a series of risk assessments which included maintaining regular contact with [Ms Biggs'] employer.
"At no point during the process did the employer raise any concerns about her current practice. Having now received a new complaint in relation to Lindsey Biggs, we feel that it is right that we review the actions that we have taken to date. As an organisation that is committed to continuous improvement we have asked an external adviser to help us undertake this review."
Ms Biggs and Ms Parkinson will next appear in front of the NMC in October.
Source
Information provided to HSJ