Professional Standards Authority reviewing decisions by Nursing and Midwifery Council related to two midwives linked to poor care at Furness General Hospital
Morecambe Bay inquiry chair questions NMC process and says more contemporaneous evidence was available
NMC chief executive Jackie Smith accepts process "not as it should be"
WORKFORCE: A decision to clear two Morecambe Bay midwives accused of misconduct after a baby's death is being reviewed amid concerns it may not have been "sufficient to protect the public".
The Professional Standards Authority has said it is examining the decision by the Nursing and Midwifery Council fitness to practise panels relating to Gretta Dixon and Catherine McCullough, who were both cleared in March.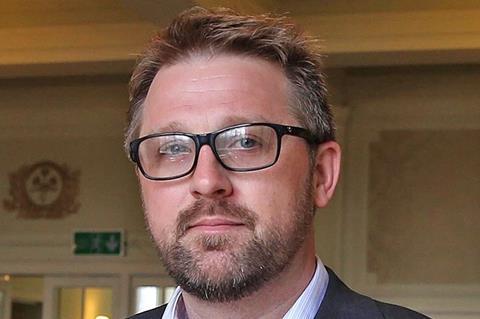 Both are among the five midwives accused of misconduct linked to the death of baby Joshua Titcombe at Furness General Hospital in October 2008.
HSJ has learned the NMC's panel was not shown contemporaneous evidence. Bill Kirkup, who led an inquiry into failings at the University Hospitals of Morecambe Bay Foundation Trust's maternity department, said he was concerned the NMC's decision and process was not adequate.
In a letter to Joshua's father James Titcombe, Jackie Smith, chief executive of the nursing regulator, said the fitness to practise process was "not as it should be" and was designed to determine whether a nurse was fit to practise rather than establish facts about a complaint.
Mr Titcombe said: "The Kirkup report and the response by the government said the professional regulator would deal with accountability and it is glaringly obvious that isn't going to happen."
The case against Ms Dixon and Ms McCullough focused on whether or not they failed to seek help from doctors after allegedly being told by Joshua's parents that they had both been unwell in the days before his mother went into labour.
Joshua died after suffering a severe infection that was likely passed to him by his mother.
In the case of Ms Dixon the panel inaccurately concluded there was no documentary evidence to support Joshua's parents' claims. However, the NMC had possession of contemporaneous notes made by Joshua's parents while he was still alive that were not shown to the panel.
On Ms McCullough the panel claimed it was unclear whether she was the midwife the family raised their concerns about an infection with. A coroner's inquest in 2011 said she was the midwife.
Last year Ms McCullough admitted a series of errors in a separate case at the NMC in December but was cleared of misconduct due to her good "overall" standard of care.
The panel was not presented with evidence from the inquest, statements by Cumbria Constabulary or medic's testimonies that criticised the care provided by midwives to Joshua.
A PSA spokesman said: "Following a preliminary examination of the NMC panel's decision in the case of two midwives from Morecambe Bay, the authority is now using its formal legal powers to review the decision and determine if it was 'sufficient to protect the public'. The authority recognises the public concern and is determined to assess the cases fully."
Dr Kirkup said individual cases were a matter for the NMC but added: "It is extremely disappointing that following prolonged delay it now seems that the process and its outcome may not have been adequate.
"My major concern is if the panel, as has been supposed, didn't have the relevant evidence in front of it then it's difficult to know how it can come to a robust and defensible judgment. The relevant evidence included James and Hoa Titcombe's statement that they put together while Joshua was still alive and yet [the panel] said there was no contemporaneous record other than the notes."
Mr Titcombe added: "How can the NMC possibly believe that a detailed chronology of events written by us, while Joshua was still alive, is not important evidence to support allegations that hinge on the accuracy of recollections about what happened?
"I think the NMC should review how it cares for patients and bereaved families giving evidence. It's an inhuman, one-sided and inadequate process that puts people through absolute torture."
However, in her letter Ms Smith said the process was "not designed to resolve complaints, but to determine whether an individual nurse or midwife's fitness to practise is impaired at the time of the hearing".
She added: "While, for example, a coroner's court seeks to establish the cause of death in any case without apportioning blame to any individual, fitness to practise proceedings are focused only on deciding whether a nurse or midwife in question is suitable to remain in practice. We acknowledge that this is not the way things should be and have been calling for major reform for a number of years."
Source date
April/May 2016