CQC says Morecambe Bay should exit special measures
Improved staffing levels and stable executive team installed
FT chief executive says huge deficit was necessary to make improvements
REGULATION: Monitor has confirmed that University Hospitals of Morecambe Bay Foundation Trust will be taken out of special measures.
This follows an inspection by the Care Quality Commission in July, after which trust's rating was upgraded to "requires improvement". It had been rated "inadequate" after a previous visit in 2014.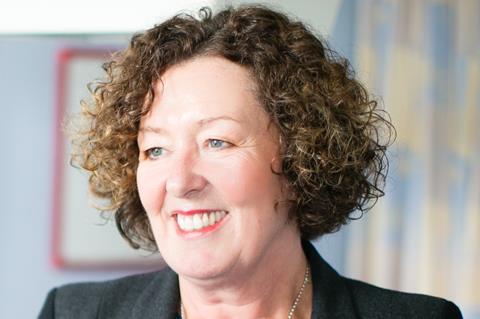 Jackie Daniel, the FT's chief executive, told HSJ she was "delighted" with the report and is determined to continue driving through necessary changes.
The trust has severe financial difficulties and is in the process of forming an "accountable care organisation" as part of the national new care models vanguard programme.
It has forecast a deficit of £23m this year, even after accounting for up to £25m of additional funding through the national tariff. Its turnover is £274m.
Since October 2014 the trust has recruited 200 more staff.
Asked whether the quality improvements would have been impossible without the huge underlying deficit, Mrs Daniel said: "Absolutely, there's no doubt about that.
"The trust became an FT by reducing costs in a very inelegant way. Staffing levels and morale were really poor and unfortunately the focus was on finance and being a standalone organisation."
The CQC said staffing levels had increased in key areas, while the executive team had stabilised and was "more visible and accessible to staff".
Furness General Hospital and the Royal Lancaster Infirmary were rated as "requires improvement", while Westmorland General Hospital was "good".
The regulator was also happy that "steady progress" was being made to meet the recommendations made by Bill Kirkup, following his investigation into failings within the trust's maternity services.
Staffing levels on certain wards at Royal Lancaster Infirmary were still "variable", the CQC inspectors found, and there was a reliance on bank and agency staff in some areas.
Monitor said the trust will continue to receive support.
This story was updated on 4 December after Monitor confirmed the trust would exit special measures.
Source
CQC report and HSJ interview
Source date
3 December 2015