APPOINTMENT: The chief executive of a major West Midlands acute trust is to take on the top job at the University Hospitals of North Midlands Trust.
Paula Clark, currently chief executive of the Dudley Group Foundation Trust, will take on the role in October.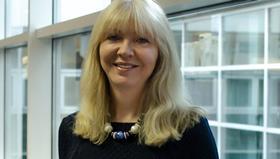 Her appointment to the north Staffordshire trust follows the sudden departure of UHNM chief executive Mark Hackett in February.
Ms Clark has 17 years experience in the acute, community and commissioning sectors and has been chief executive at Dudley for seven years, after being chief executive at Burton Hospitals Foundation Trust before that.
She will have to oversee UHNM's reconfiguration of services after the dissolution of the former Mid Staffordshire Foundation Trust, as well as turning around the trust's poor accident and emergency performance and financial deficit of £18m.
Her departure from Dudley poses questions for the future leadership of the Black Country acute trust, which is part of the £1bn Black Country Alliance between Dudley, Sandwell and West Birmingham Hospitals Trust and Walsall Healthcare Trust.
Ms Clark said: "I am excited to be offered a new challenge and opportunities but I have not made the decision lightly.
"It's been a privilege to lead the team in Dudley and I wish all our fabulous staff and the executive team all the best for the future.
"I'm really sad to be leaving as this trust has been a massive part of my life for the past seven years. I will miss the people here, their warmth and the incredible passion they have for serving our community."
John MacDonald, chair of UHNM, said: "The UHNM board are delighted to welcome Paula to the trust and look forward to working alongside her. In addition to her extensive experience, Paula possesses the values and vision that we are seeking to help us move our organisation forward.
"Robert Courteney-Harris will continue in the role of chief executive until Paula joins the trust in October. I would like to take this opportunity to thank Robert for leading the organisation over the last six months."
Source
Information provided by the trust
Source date
2 September 2016