Acting chair of UHNM extends tenure as NHS Improvement considers approval of successor
David Wakefield was identified as preferred new chair in January
Mr Wakefield has been at Bolton FT since 2012 and over saw trust's financial turnaround
The acting chair of a troubled trust has extended his tenure despite NHS Improvement identifying his preferred successor in January.
Steve Burgin, chair of University Hospitals of North Midlands Foundation Trust, has agreed to extend his time as interim chair because NHSI has yet to approve his replacement.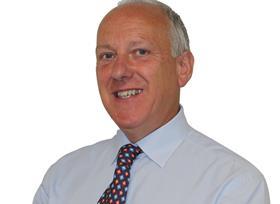 Mr Burgin has agreed to extend his tenure until 4 April, trust board papers said.
This regulator identified David Wakefield, chair of Bolton FT, as the preferred choice for the post in January, multiple sources told HSJ.
Mr Wakefield has been chair at Bolton FT since 2012 and was appointed to oversee the trust's financial turnaround.
The sources said the regulator is yet to approve his appointment but the reasons for this are unclear.
Because UHNM is in financial special measures, NHSI has led the recruitment process to find a substantive chair. Mr Burgin has been interim since August, following the departure of John Macdonald.
The trust is forecasting a year-end deficit of £67m this financial year. Last week, HSJ reported this position could slip to £144m.
According to UHNM board papers, published last month, interviews for the new chair took place on 23 January.
The papers said: "The appointment is currently going through the appointments committee process at NHSI and we expect to hear the outcome of this soon. In the meantime, Steve Burgin has agreed to extend his term up until 4 April 2018, for which we are extremely grateful."
Meanwhile, Bolton's February board papers show trust leaders said its "underlying cash position" has become a "cause for concern".
They said: "NHSI has been fully briefed on the trust's financial performance and key risks; the trust has been advised to maintain the current forecast… There has been further slippage on the capital programme; the [finance] committee was assured that this would not have an adverse impact on future performance."
An NHSI spokesman said: "There is an ongoing process to appoint a chair of University Hospitals of North Midlands. This process is still underway. We will make an announcement once the process is complete."
Both trusts declined to comment.
Source
Information provided to HSJ; trust board papers