University Hospitals of North Midlands Trust to keep "winter pressure" beds open until June
Trust opened 120 community beds to ease pressure on acute services over winter
Applies for permission to permanently open 70 additional beds
A trust with one of the worst-performing emergency departments in the country is planning to keep its extra winter capacity open until the summer, HSJ can reveal.
University Hospitals of North Midlands has confirmed the beds at Bradwell Community Hospital will remain open until at least June.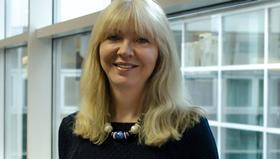 The trust opened 120 beds in December in response to "severe winter pressures", chief executive Paula Clark said in a statement to HSJ. The trust has also asked NHS Improvement for approval to permanently open 75 additional beds.
Two sources have said the trust's decision to keep winter beds open was in response recommendations made by Staffordshire sustainability and transformation partnership chair Sir Neil McKay, in an unpublished review into the region's emergency care problems.
HSJ understands the review was carried out at the request of national urgent and emergency care director Dame Pauline Phillip.
NHS England data showed that in December and January, the trust was in the top 10 worst performers in the country on the four hour target for both type one and all other admissions.
North Staffordshire and Stoke on Trent clinical commissioning groups confirmed the trust will use money allocated under the winter pressures fund to pay for the beds. In 2016, commissioners identified that the provider had a bed deficit of 132.
Ms Clark said: "UHNM regularly has up to 200 patients who are medically fit waiting to be discharged from our hospitals, very high demand within our accident and emergency departments, and lengthy waits for beds.
"The wards at Bradwell Community Hospital were temporarily opened in December 2017 as a response to severe winter pressures, and commissioners have agreed that these can remain open until June 2018.
"Having this facility available to provide additional capacity as we move into the summer allows the health and care system the time and flexibility to ensure that community initiatives such as discharge to assess and 'home first' are working as they should be."
The decision follows a report by the Independent Reconfiguration Panel in October criticising the CCGs for the temporary closure of community hospital beds without consultation and the implementation of the "My Care My Way – home first" community services scheme.
The IRP report said: "Although there has been extra investment in out of hospital services, the closure of community beds to date is associated with cost cutting rather than the implementation of better services with improved outcomes for patients.
"Without a solid case for change, the NHS has not established a robust programme for change and experienced a number of false starts."
However, the IRP has said it will not pursue a further investigation.
A spokeswoman for the CCGs said: "We recognise there is a lot to learn from the [IRP] findings but we were assured by the fact that the IRP said since we now have processes in place to do the consultation, there was not call for action.
"The scope [of the consultation] has changed because we have learnt a lot from the IRP and what people have told us and [the consultation] shouldn't just focus on beds, it should focus on the actual provision of services across the piece, so whether that is GP hubs voluntary sector services or outpatient clinics or diagnostics services it's a much bigger picture for what those community beds should be used for."
She said since the introduction of discharge to assess schemes by commissioners last year, the average delayed discharge has come down from 6 days to 1.3 days.
Source
Information provided to HSJ; IRP report
Trust extends winter pressures plan until summer
1

Currently reading

Trust extends winter pressures plan until summer

2