UHNM spending £2m converting bathrooms and storage areas into bed spaces
Royal Stoke University Hospital faces 133 bed deficit, with average of 150 medically fit for discharge patients
Trust hopes new beds will ease pressure on A&E department
More than £2m is being spent by the University Hospitals of North Midlands Trust to create 45 new hospital beds to help tackle its 133 bed shortage.
Construction work at Royal Stoke University Hospital has started and will finish in February. The extra beds are being created by converting storage space, day rooms and bathrooms on 12 wards, extending each ward by three or four beds.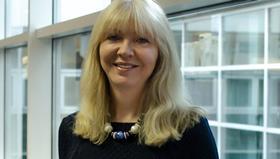 John Oxtoby, the trust's medical director, said: "From a clinical perspective, converting these underutilised spaces is absolutely the right thing to do for our patients."
Trust managers hope the new beds will help eradicate long waits in the accident and emergency department, where the trust has had significant 12 hour breaches for patients needing a bed. It will also help the trust with patient flow and achieving the four hour A&E waiting target.
Royal Stoke University Hospital opened in 2012 following a £370m private finance initiative with significantly fewer hospital beds while demand has continued to rise. It has reported eight out of its 15 busiest A&E attendance days during summer 2017.
The 45 new beds comprise 30 medical beds, 13 specialist services beds and two paediatric beds. To cope with disruption during construction and winter pressures, the trust has opened extra wards at County Hospital in Stafford and at Haywood Hospital in north Staffordshire.
While the extra beds will help A&E capacity, trust board papers said they would not help the trust achieve the target bed occupancy level of 92 per cent demanded by NHS Improvement. During the 12 months to July, average bed occupancy for the trust's medicine beds was 98.5 per cent and the extra beds are expected to cut this to 96 per cent.
On average, the trust has estimated it has 150 medically fit for discharge patients on its wards. It hopes to accelerate the introduction of discharge to assess schemes to help patients leave hospital sooner.
Trust chief executive Paula Clark said: "We simply don't have enough beds at the moment, so this investment really will help improve the overall experience of our patients as we move into what is likely to be a very busy winter. Getting patients into a bed quickly is only part of the equation, we still need help from other NHS and social care partners to ensure that people are discharged in a timely way, but this is an important piece of the jigsaw."
The HSJ Strategic Estates Forum is taking place on 20 March at BMA House in London. This is a high-level strategic forum that brings together estates directors, STP estates leads and trust board leaders responsible for the estates function who are developing strategic plans for their organisations and local health economies. The focus of the forum is on issues such as the delivery vehicle for the Naylor Report, the creation of Project Phoenix, advice on establishing SEPs (Strategic Estates Partnerships) and assessing progress of STP estates plans. Sir Robert Naylor, National Adviser, NHS Property and Estates; David Williams, Director General of Finance, Department of Health and Simon Corben, Head of Profession, NHS Improvement are all confirmed as keynote speakers for the event. Register your interest for this free-to-attend event on our website: https://strategicestates.hsj.co.uk/register-your-interest-attending
Source
Information provided to HSJ; trust board papers