Medical staff will work across trusts in a success regime region under a new system devised by health chiefs to reduce pressure on struggling services.
The scheme, described by NHS England as an "exemplar" for other trusts to follow, involves the four acute trusts in Devon – one of the most financially challenged health economies in the country.
A trust can request support if it experiences staff shortages or has particularly long patient waiting times.
This includes situations where trusts face:
sustained inability to meet two week access targets;
52 week patients and a worsening trajectory;
significant clinical risk for patients in other categories; and
workforce problems that could result in unplanned temporary change or closure of services.
Local leaders anticipate support mainly consisting of extra staff being drafted to one trust from another.
The scheme involves Plymouth Hospitals Trust, Royal Devon and Exeter Foundation Trust, Northern Devon Healthcare Trust, and Torbay and South Devon FT, and the county's two clinical commissioning groups. Torbay and South Devon is not part of the success regime.
Devon's sustainability and transformation partnership leaders are aiming to achieve savings worth £168m this year.
Phil Hughes, medical director at Plymouth Hospitals, told HSJ the scheme is a result of an "increasingly collaborative approach" between trusts, channelled through the STP.
The scheme was created to help tackle workforce deficiencies, with Devon struggling to hire enough staff in areas such as histopathology, dermatology and neurology.
Dr Hughes said workforce shortages have caused "inequitable delivery" of health services across Devon.
A trust would be allowed to access help from another provider only after it had invoked all its internal escalation measures, such as hiring locum staff or running additional sessions, and these had proved insufficient.
The trust's medical director and chief operating officer would then discuss with their counterparts at other trusts how help should be provided.
Dr Hughes estimated it would take between four and six weeks for a trust to start accessing support following a request.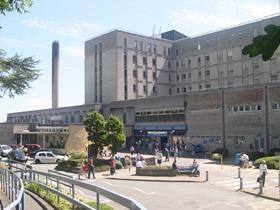 Generally, the support would be provided for three to four months, with an "exit strategy" that could result in the relevant service being integrated or moved to another provider if it is unsustainable in the long term.
Trusts providing help might see their own performance slip as a result but agreements will be sought with regulators to recognise that the steps are taken to support service standards for the wider population.
Asked how the support would be financed, Dr Hughes said: "The basic principle is that no one is there to gain out of it…
"Initially, the quickest way of resolving this is to resource the donating trust for the consultant time that has been brought to bear in the trust that has problems."
The requesting trust would pay the supporting trust for consultant time by using the tariff received for treating the specific group of patients it received help to care for.
Dr Hughes said there is recognition from clinicians that trusts need to support each other.
He said managers would have "grown up conversations" with service leads who "generally have been supportive of helping colleagues in other trusts".
The system has been running in "shadow form" for six months, with staff being put on standby to help another trust on several occasions – but no actual support has been necessary yet.
Mark Cooke, NHS England's director of commissioning for the South West, said: "The mutual support agreement is an exemplar that other parts of the country will, I'm sure, be interested to learn from.
"With their focus on safety and quality, frontline clinicians are finding new ways to safeguard services."
Headline amended at 10.02am on 10 October
Source
Information provided to HSJ
Source date
10 October 2017