Walsall Healthcare Trust expected to be placed into special measures
CQC inspectors raised serious concerns over emergency department and maternity unit
CQC to criticise "heavy handed" management style by some senior managers
PERFORMANCE: A West Midlands hospital is expected to be put in special measures this week after the Care Quality Commission found serious failings and risks to patient safety.
HSJ learned on Friday that Walsall Healthcare Trust will be rated "inadequate" by the CQC when it publishes the results of an inspection on Tuesday.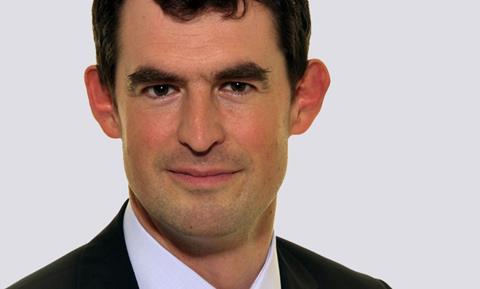 The trust chief executive Richard Kirby has told staff the trust expects to be put into special measures soon after, in a memo seen by HSJ.
Inspectors will say the trust's emergency department at Manor Hospital is "inadequate" with a "disorganised approach to triage and issues with staffing, pain relief, triage scores, handover and the physical estate".
They also had serious concerns with the trust's maternity department, which will also be rated "inadequate". The CQC will say there is a "risk of harm to patients as a result of staffing shortages, governance and leadership concerns."
The CQC report, following an inspection in September, is also likely to highlight "heavy handed" management styles, a lack of visibility by leaders and a failure to respond to issues raised by staff.
The report will also criticise "inconsistent" use of processes such as do not resuscitate forms and a limited development of the trust's long term strategy.
Overall, out of 55 service ratings, 13 per cent were rated "inadequate", 47 per cent "requires improvement" and 40 per cent "good".
In the memo to staff, Mr Kirby said: "The trust is expected to be placed into special measures as a result of the overall rating and this will be confirmed shortly and additional support may be provided to speed up the improvement journey."
He said the report "highlights the significant improvements that still need to take place in maternity services and the emergency department to ensure that the trust provides services that meet the standards that patients deserve and respect".
Mr Kirby added: "We are in no doubt that the rating will have an effect on all of us associated with the trust but we recognise this as an opportunity to go further and faster and generate a high level of engagement from across the trust."
He said that the CQC report recognised the "passion, commitment and dedication" of staff and praised the trust's community services, which were rated "good" by inspectors.
The trust was issued with warning notice by the CQC in October and has set out a number of areas where it is aiming to make progress.
Mr Kirby said: "The trust had recognised these issues well ahead of the inspection and implemented an improvement plan to respond to the challenges. However, the CQC inspection team felt that progress had not been made quickly enough."
Changes since October include an increase in the number of midwives from nine per shift to 11, additional staff recruited from overseas, and a new maternity taskforce.
It is planning a new £9m intensive care unit, a new workforce plan with extra recruitment and a £3m redevelopment of maternity and neo-natal services.
The trust declined to comment ahead of the report's publication on Tuesday.
Source
Information supplied to HSJ