Richard Beeken to take over at Walsall Healthcare Trust in March
Succeeds Richard Kirby who will join Birmingham Community Healthcare FT
Walsall rated requires improvement last month but stayed in special measures
A former director for NHS Improvement has been appointed as chief executive of a trust in special measures.
Richard Beeken, chief operating officer for University Hospitals of North Midlands Trust, has been appointed as chief executive of Walsall Healthcare Trust.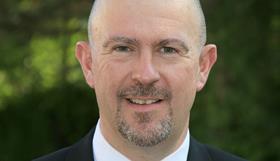 Mr Beeken, who was previously a delivery and improvement director for NHSI, will take over from Richard Kirby on 1 March.
Mr Kirby is set to become chief executive of Birmingham Community Healthcare FT.
In December, Walsall Healthcare was rated requires improvement by the Care Quality Commission – after receiving an inadequate rating in 2016 – but has not been removed from special measures by NHSI.
The trust's maternity services were rated inadequate with the CQC highlighting poor culture and issues around bullying.
A trust statement said Mr Beeken will lead a review of the trust's "service strategy".
"This work will consider both our Walsall Together work to agree an alliance contract for local health and social care services and future opportunities for clinical and organisational collaboration with our provider partners in Wolverhampton, Dudley and Sandwell and West Birmingham," it added.
Trust chair Danielle Oum said: "I am delighted that we have been able to secure the services of such an experienced NHS leader for the next stage of our journey.
"This approach has been agreed with NHSI, the local strategic transformation plan lead and our local commissioners. It enables us to make an experienced appointment quickly to maintain momentum, and allows us to build our future service strategy during this period."
Source date
22 December 2017