A struggling trust in the West Midlands is set to replace almost half of its executive board roles.
Walsall Healthcare Trust is set to replace at least three of its seven executive director posts.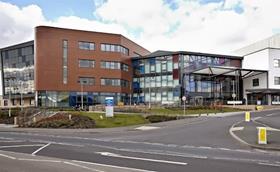 The trust, which was placed in special measures by the Care Quality Commission last year, must find a new medical director, nursing director and chief executive.
Earlier this week, it was announced that chief executive Richard Kirby will become chief of Birmingham Community Healthcare Foundation Trust in early 2018.
The news comes as the trust awaits the results of a recent CQC inspection and follows concerns raised by the regulator about a "bullying" culture within its maternity services.
A trust spokeswoman said the departures were not linked to the latest inspection.
She said medical director Amir Khan has stepped down from his role but will continue to work as a consultant at the trust, while nursing director Rachel Overfield is leaving to pursue a new career opportunity.
The trust is also recruiting to find a permanent trust secretary, which is listed as one of the non-voting executive director roles. The trust said this position was previously an interim one that it hopes to make permanent.
In a message to staff on 6 September, Dr Khan said: "After eight years as medical director I have decided to step down from this role to concentrate on specific areas of interest.
"One important area I will be focusing on is the medical training initiative, which is a mutually beneficial scheme that provides junior doctors from all over the world with the opportunity to work and train in the UK, while giving trusts a high quality, longer term alternative to using locums to fill rota gaps. Recruitment is a national challenge and schemes such as this are one way we can try to.
"The role of medical director is a challenging one but one that I have enjoyed and I would like to place on record my thanks to our chair, the board and colleagues at all levels throughout the trust who have assisted me over the years as well as GP colleagues, Walsall Public Health and Walsall Clinical Commissioning Group."
Source
Information provided to HSJ
Source date
26 October 2017