Walsall Healthcare ran "normal birth" campaign in January
Trust criticised by the CQC for "oppressive" culture within maternity services
Trust says it ran normal births campaign in response to a CQC report in January 2016 that identified lower than recommended "normal vaginal births"
A trust that was recently criticised over the "oppressive" culture within its maternity department ran a "normal birth" campaign earlier this year, HSJ can reveal.
Walsall Healthcare Trust, which was issued enforcement action from the Care Quality Commissioner in July over its maternity services, ran a "normal birth" campaign in January. The regulator described these services as having an "oppressive culture".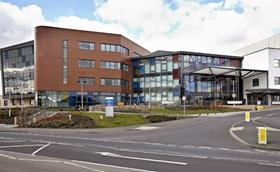 The Royal College of Midwives abandoned its national "normal birth" campaign in August, amid concerns it may be "misleading". The College was criticised over its promotion of "normal births", following the Kirkup inquiry into poor maternity care at Morecambe Bay. Bill Kirkup found the maternity unit at Furness General Hospital was dominated by a group of midwives "whose overzealous pursuit of the natural childbirth approach led at times to inappropriate and unsafe care".
Shrewsbury and Telford Hospitals Trust, which is being investigated over the death of 15 babies and three mothers, was also criticised for promoting "normal births".
In January, Walsall Healthcare relaunched a "maternity normality strategy". A statement on the trust's website said it was working to "promote 'normal' births, where pregnant women are encouraging and supported to deliver their babies without medical intervention where possible".
Nicola Wenlock, divisional director of midwifery, gynaecology and sexual health for Walsall Healthcare, told HSJ this week: "It was identified by CQC in their report published January 2016 that the trust had higher than the national average rates for both caesarean section and induction of labour with a lower rate of normal vaginal births than is recommended by the Royal College of Obstetricians and Gynaecologists.
"In response to this, a strategy was developed in order to reduce unnecessary intervention whilst also ensuring that women receive safe and personalised care resulting in a positive birth experience. The maternity team has worked collaboratively to implement the strategy whilst continuing to offer choice regarding birth to women.
"There is no suggestion that a focus on this strategy is contributing to cultural or quality issues within the maternity unit."
In July, the CQC gave Walsall Healthcare a section 29a notice, after raising concerns over an "oppressive" and "bullying" culture in its midwifery services.
Board papers published by Walsall Clinical Commissioning Group said the concerns raised by the CQC following an inspection in June included:
delays in emergency lower caesarean section;
staffing numbers on the delivery suite;
the system for assessing and monitoring staffing levels and acuity;
ineffective escalation processes;
high dependency care provided by midwives who were not appropriately trained;
the number of postnatal readmissions; and
non-compliance with best practice with electronic foetal heart monitoring.