Walsall Healthcare Trust rated requires improvement by CQC
Inadequate rating for maternity and gynaecology services, which have faced criticism
Chief executive aims for trust to be out of special measures in early 2018
A West Midlands trust has managed to improve its quality rating from inadequate to requires improvement but remains in special measures.
Walsall Healthcare Trust, which was rated inadequate by the Care Quality Commission in 2016, has been rated requires improvement following inspections earlier this year.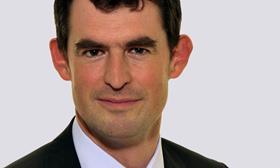 The trust has managed to upgrade its ratings for most services to good or requires improvement, but remains inadequate for maternity and gynaecology services.
Despite receiving a better overall rating, NHS Improvement has kept the provider in special measures. There are four other trusts in special measures that are rated requires improvement.
Chief executive Richard Kirby told HSJ he welcomed the continued support from the regulator and said the trust would aim to have its special measures lifted in early 2018.
Talking about trust's overall improvement, he said: "I think there is one really big way we have managed to make the progress we have made. Our staff absolutely worked really hard to improve the care we were providing… I cannot thank enough our staff for the way the responded to the challenges we faced to the hard work they put in."
Concerns about of the trust's maternity services, including a failure to address a "bullying culture", were first highlighted in 2015.
The CQC report, published today, said: "There remained in maternity a negative culture despite this being raised at our previous inspection. We were told there was a difficult culture between some staff which appeared to be obstructing change.
"We were told this had the potential to affect clinical practice. We observed and staff reported to us an oppressive culture that some described as bulling in maternity… We observed that staff might be less likely to report issues of concern due to the response they receive from senior staff."
Mr Kirby said he accepted there was a culture problem within the maternity services and the department also accepted this.
He added: "We were clear we needed some really strong new clinical leadership to tackle maternity and it took us a really long time to get the right people. We took the view it was important to get the right people but it took longer in maternity than other services.
"We had some big challenges at the start about the level of activity we were delivering in the hospital and the number of staff and the state of our facilities, and we had to tackle those structural issues before we could get to the cultural challenges within the team."
Mr Kirby will leave the trust next year to become chief executive of Birmingham Community Healthcare Foundation Trust.
Source
CQC report; HSJ interview
Source date
20 December 2017