Theatre staff at an NHS trust are going on strike tomorrow and next week over a dispute with trust managers about out of hours work.
A group of 55 operating department practitioners, scrub nurses and care assistants at Warrington Hospital will walk out over plans by the trust to reform a historic agreement that has led to some staff earning around £60,000 a year. This is more than double a nurse's wage in the same pay band.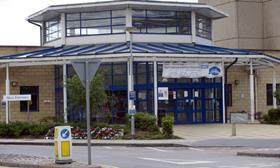 The agreement means ODPs are paid additional money for working out of hours and for extra rest days, while nurses and care assistants are covered by the Agenda for Change pay framework 24 hours a day, seven days a week.
The trust said this has led to ODPs earning double the salary of their colleagues in the same pay band, while the theatres have been opened at night only 58 times in the last 12 months.
Staff say the trust asked staff to sign up for the contractual over time more than four years ago because it needed them to work extra hours due to short staffing. Unite told HSJ it had negotiated with the trust to agree that extra scrub nurses and a care assistant would be provided at night and that its members were prepared to accept less pay but the trust would have to "buy staff out" over a period of time.
Unite said staff feared being overworked by the trust who they believed could allocate staff to work more nights and weekends to fill gaps rather than employ agency staff.
The staff are seeking a contractual deal to limit their weekend working to one in four, which the trust has said it cannot agree to.
They have rejected four separate offers from Warrington and Halton Hospitals Foundation Trust, including the most recent which Unite recommended they should accept. An offer by the trust for mediation was also rejected.
The staff, who have already been working to rule, will strike between 1pm and 5pm on 18 August, followed by strikes between 8am and 12pm on 21 August and 1pm to 5pm on 25 August.
The trust said only a small number of patients would be affected and it was working to reschedule operations.
Only procedures carried out at Warrington Hospital are affected. Halton General Hospital and the Cheshire and Merseyside Treatment Centre are not affected.
Jan Ross, acting chief operating officer, said: "The trust has so far made four separate offers addressing the 15 separate demands made by staff and agreement has been reached on all but one element, where staff are seeking a contractual agreement to work no more than one weekend in four. The trust cannot agree to this as we must put our patients first and emergency cover must be provided 24 hours a day, seven days a week.
"The trust's final offer remains on the table for now, plus a commitment to review the rotas in six months following implementation, assessing frequency of weekend and night shifts. We reaffirm our commitment to filling any gaps in night and weekend rotas with bank or agency staff unless theatre staff elect to work this as overtime."
Derek Jones, acting regional industrial officer for Unite, told HSJ: "This is an issue that has been going on for over four years. The trust wants to change what is currently contracted overtime and that only came in because there was a shortage of staff and they couldn't recruit and were using agency workers. They struck a deal with the staff because they needed to maintain the service for patients.
"At the extreme end you might have someone earning £20 or £25,000 extra, but remember the trust wanted this at the time because they were so short staffed. Money is not the issue for our staff; they are not resistant to change. But they fear that without a contractual safeguard on weekend working they will be shunted to work weekends and evenings rather than the trust employing agency staff. This is about safety and staff not being overworked."
This story was updated at 3pm on 17 August to reflect the view of Unite
Source
Information provided to HSJ
Source date
17 August 2017