Join this free HSJ webinar on 27 November
HSJ is holding a free webinar, in association with Norgine, to explore how to balance clinical efficacy of treatments with quality of life.
While a doctor or researcher might consider the best drug to be one which offers a 100 per cent certainty of cure, can the same be said of the patient? With patient recorded outcome measures (PROMs) and patient experience ever more important ways of measuring the quality of care, it could be argued that pharmaceutical firms will need to increasingly focus on drugs which improve the patient's life rather while attempting to cure their condition.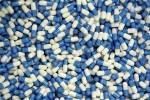 This HSJ webinar, run in association with Norgine, will explore the complex issue of balancing clinical efficacy of treatments with quality of life for patients. They are issues which might be considered particularly pertinent when it comes to cancer treatments. Researchers continue to search for a cure, but were that cure to involve unpleasant side effects - as chemotherapy and radiotherapy often currently do – would patients want it? Would they prefer a treatment which offered an 80 per cent certainty of cure but involved no side effects at all?
Specific areas for discussion will include:
How can we decide where the balance should lie between clinical efficacy and quality of life?
How can we ensure that patients are sufficiently involved in the development of medications, and in health research and development more generally?
Will academic health science centres and networks make a difference in this area?
On the panel
Mark Flannagan, chief executive, Beating Bowel Cancer
Kate Heaps, chief executive, Greenwich and Bexley Community Hospice
Dr Gill Levitt, clinical lead for children and young people workstream, National Cancer Survivorship Initiative
Professor Arnie Purushotham, director of King's Health Partners Cancer Centre (webinar chair)
Cheryl Vidall, past president UK Oncology Nursing Society
Make sure you register today to watch this webinar.
Can't make it this time? Don't worry, you can catch up on demand at www.hsj.co.uk/hsj-tv