Care Quality Commission inspectors lift warning notice on Broadmoor Hospital
West London Mental Health Trust has made "significant improvements" to the hospital in Berkshire
Chief executive admits trust still has more improvement work to do
Regulators have lifted the warning notice on a high secure hospital following improvements at the site.
The Care Quality Commission issued the notice to West London Mental Health Trust in December, telling it to improve patient care at Broadmoor Hospital in Berkshire.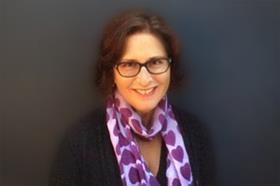 Following a return inspection of the high security psychiatric hospital in July, the CQC announced today that it was lifting the warning notice.
The notice was issued following two previous inspections, which flagged up staffing at Broadmoor as a concern and made improving staffing levels a "must do" for the trust.
The warning notice ordered the trust to make "significant improvements" to patients' access to therapeutic activities, especially for patients confined to their rooms at night.
The CQC said although the hospital had improved the number of activities it offered each week, there was further work to do.
Deputy chief inspector of hospitals Paul Lelliott said: "Most patients we spoke with were positive about the support provided in the hospital and some told us that there had been an improvement in access to activities since our previous inspection in November 2016.
"The leadership team at Broadmoor and in the trust are committed to making further improvements and were closely monitoring the progress being made. They recognised the areas where further work was needed."
Dr Lelliott, who is also the CQC's mental health lead, said "considerable work" had been done to recruit more nurses to the hospital.
Inspectors found reported incidents relating to staff shortages had decreased since November 2016 and the proportion of shifts with appropriate nursing staff had increased.
However, Dr Lelliott added: "There were still significant vacancies. We recognise that it is challenging for the trust to recruit nurses to work at Broadmoor, but having permanent staff is important in delivering high quality care."
West London Mental Health Trust said it had introduced improvements to recruit and retain staff, including:
a capital nursing development programme;
more access to learning and development opportunities;
a buddying system for new recruits; and
incentives for staff to join the trust's temporary staff bank.
Chief executive Carolyn Regan said retaining staff at the hospital was a priority.
She said: "The most recent re-inspection at Broadmoor Hospital recognises the significant improvements we have put in place to improve staffing levels and the positive impact this has had on patient care
"We know that the improved position on staffing means staff can spend much more time with patients delivering therapeutic activities. In fact our latest figures show that the vast majority of patients are now offered 25 hours or more therapeutic activities per week.
"Clearly we have more work to do to continue to embed improvements but staff at Broadmoor Hospital can be rightly proud of the great progress made so far."
Source
CQC report; trust statement
Source date
22 September 2017