West Midlands Ambulance Service has become the first ambulance trust in the country to be rated outstanding by the Care Quality Commission.
The trust was given the CQC's highest rating following two inspections in June and July last year.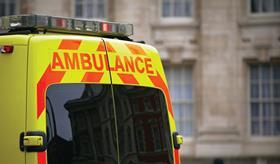 All the other ambulance trusts in England are rated requires improvement, good or inadequate.
Chief inspector of hospitals Professor Sir Mike Richards commended the trust for its "patient centred culture" and for the new trials it is carrying out to minimise waiting times.
The trust was rated good for having safe, responsive and well led services, but requires improvement for its patient transport services.
According to the CQC the trust is the best performer among the 10 ambulance trusts in terms of meeting national targets.
Sir Mike added: "As demand for emergency care grows year by year, our ambulance services have never been busier.
"I know the trust is at the forefront of national improvements in the ambulance service, exploring better ways to deal with emergency calls so that people get appropriate care in the right place at the right time.
"Most importantly, the trust is effective in responding to all urgent calls that involve dealing with life threatening or critical conditions within the required time frames.
"We found staff to be outstanding in the way they supported people who were distressed or overwhelmed in stressful situations…
"We did, however, find some areas where improvements were needed, particularly within patient transport services, which was rated as requires improvement overall. Our inspectors will return at a later date to check on the progress of these areas".
Source date
25 January 2016