Technology is being used prolifically in the US to drive and support the transformation of healthcare. Having seen many innovative systems in action, Kristin-Anne Rutter gives her tips to emulate their success here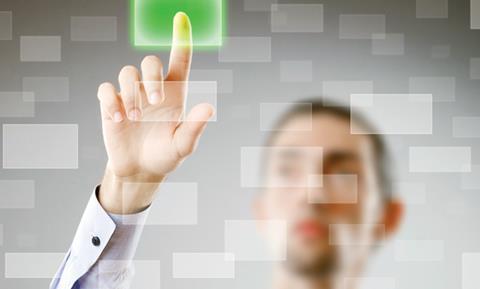 Early this year I accompanied a group of European healthcare executives on a tour to the US to find examples of how technology was being used to drive and support the transformation of healthcare delivery.
The technologies we saw could be broadly classified into helping to do one of three things:
involving patients (or potential patients) in prevention or management of their conditions;
allowing delivery of care remotely and thereby leverage scarce specialist skills; and
automating previously manual tasks.
1. Get patients involved
For example:
Forget taking your temperature at home. The inventors of Scanadu have imagined a future where we will be able to know and monitor every aspect of our core physiological functioning from a single device.
Perhaps more prosaic, but as one mother on the trip put it: it would be very useful to be able to transmit an image of your child's ear seen through an otoscope to your GP via your smartphone.
Kaiser Permanente, Sutter Health and Sharp all have platforms allowing patients to engage electronically with healthcare professionals in their networks.
This includes emailing, directly viewing and receiving results, making appointments and accessing advice.
Encouraging wellness and happiness
In a world of rising healthcare costs, how do we keep people well?
Technology is helping to create platforms and online communities that encourage us to change our behaviours by drawing on the best psychological research and tailoring it to individuals.
These technologies are now going well beyond just counting calories and steps taken; they are working to counter loneliness and isolation.
2. Leveraging scarce specialist skills
Many hospitals in the US are very small by our standards (around 200 beds) and they face similar challenges around economies of scale - which is driving reconfigurations of services here.
We saw several examples of how the limited capacity of specialist skills did not prevent delivery of care "close to home".
These included an electronic intensive care unit which had 200 intensive care beds in more than 20 locations covered safely by two intensive care consultants; a neuro telemedicine service across Southern California; and the implementation of ClickMedix to handle dermatological and cardiac options on behalf of Duke Healthcare.
Sens.ly/My Ideal Doctor has developed an avatar that can monitor and supervise patients while at home using algorithms based on IBM Watson.
3. Automating tasks
This is where the "clever" inventions came in, such as VisiMobile's continuous ambulatory blood pressure monitoring and Thinklabs ONE's digital recording stethoscope.
We enjoyed playing with Google Glass at a talk from the founders of Augmedix who hope to "reclaim" the hours that carers spend in front of computers by turning conversations with patients into electronic actions and notes, and injecting relevant information on the "heads up" display.
'If your intensive care patient was capable, they could be walking around, not in a bed attached by multiple leads to bulky bits of kit'
The technology that received the most participant votes, both in terms of the "company to invest in" and "one most likely to transform healthcare", was VisiMobile.
A wearable lightweight device that continually monitors (at intensive care unit quality) blood pressure, oxygen saturation, respiration rate, pulse, electrocardiography, movement, skin temperature and cardiac output.
Effectively if your intensive care patient was capable, they could be walking round the hospital or their home, not in a bed attached by multiple leads to bulky bits of kit.
More realistically, it gives medics the capacity to ramp up the level of monitoring on any bed in the hospital to ICU level in a matter of minutes. At a cost of around $5,000 for the kit and $30 for the disposables, this seems very good value.
It is hoped the device will change the standard of care provided for non-high dependency and intensive care beds so every patient can be on continuous - rather than spot - monitoring of vital signs.
This would free up nurses from performing checks, allowing them to focus on acting on results and picking up early deterioration.
What we can bring back
Much of the discussion on the tour focused on barriers and enablers. A "can do attitude" was often cited, in contrast to our "fear of failure".
In the words of one participant: "Our complex bureaucracy seems to militate against new ideas and our detailed and protracted analysis of options, our prudent governance and our careful deliberation about the wisest use of public money often takes years and overlooks the likelihood that our patients would prefer us, within reason, to trial innovations that might improve their care now, rather than settle on a refined solution after several more years of the status quo."
One of the most interesting things we had not appreciated prior to our visit was that the widescale roll out of electronic health records - now in more than 80 per cent of US hospitals - was driven by legislation and financial incentives.
'We had not appreciated that the roll out of electronic health records was driven by legislation and incentives'
The Health Information Technology Bill - passed in 2009 - provided $30bn incentives to invest in electronic health record systems.
The incentives were worth 2-3 per cent of the margin of many smaller hospitals - the difference between finishing the year in the black or the red.
But it also had conditions. In order to obtain the money there has to be "meaningful use" - for example, patients emailing and contacting their doctors via the system. From this year penalties were put in place for providers not meeting this criteria.
The tour was organised at the request of clients who felt that technology ideas were the most tangible things they could bring back, with the hope of one day implementing.
I am encouraged that conversations have already started in several places about how to introduce the Sense.ly avatar, eICU and ClickMedix type consultations.
Join the discussion using the hashtag #HSJHospitals or comment below.
Kristin-Anne Rutter is associate partner of McKinsey