Consultant dismissed for gross misconduct
Reports that staff within Wirral University Teaching Hospital felt unable to raise concerns
Issue was highlighted by executives in a meeting with NHS Imrprovement
A consultant cardiologist at Wirral University Hospital Foundation Trust was dismissed for gross misconduct after allegations he had sexually harassed three junior doctors, HSJ has learned.
Palaniappan Saravanan has relinquished his licence with the General Medical Council after being reported to the regulator by the trust, which dismissed him in November. Merseyside Police was also contacted.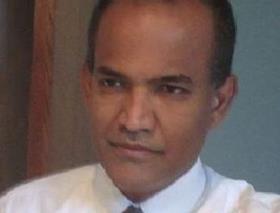 Dr Saravanan's dismissal has come to light because of concerns over the culture at the trust and allegations that staff within its cardiology department were aware of Dr Saravanan's alleged behaviour but felt unable to speak up.
In November, executive directors at the trust raised allegations with NHS Improvement against the former chief executive David Allison and trust chairman Michael Carr after no action was taken over their concerns about the trust's internal governance.
Minutes of a meeting between the executives and NHS Improvement, seen by HSJ, described a "reluctance to escalate concerns and inability to accept appropriate challenge" within the trust.
The regulator was told: "In cardiology, a consultant was dismissed recently for harassment of junior doctors of a sexual nature. Those who knew about this behaviour had not felt able to escalate concerns."
HSJ has now established from multiple well placed sources that Dr Saravanan was dismissed in November after concerns first emerged near the beginning of 2017. He was accused of bullying and harassing three junior doctors including touching them in a sexual nature. During an investigation, it is understood a number of cardiology department staff and managers had concerns about Dr Saravanan's conduct.
A spokeswoman for Wirral University Teaching Hospital FT said: "I can confirm that Dr Saravanan has been dismissed for reasons of gross misconduct, accordingly the matter has been referred to the GMC.
"It is not normal for the trust to comment on the details of employment proceedings. The trust did speak to the police when the issues were first raised.
"As part of our normal procedures, we can confirm that our head of safeguarding was in contact with a police liaison officer about this matter. As police involvement was declined, no official crime report was made. The trust continues to offer its reassurance should any individual it works with wishes to pursue this matter further and that these allegations are not time sensitive in nature."
Merseyside Police told HSJ no formal complaint had been made against Dr Saravanan.

On the GMC website Dr Saravanan is listed as registered without a licence. HSJ understands he relinquished his licence on 20 November. This means he is not able to practise in the UK. The GMC could still take regulatory action against him in his absence, though it has announced no investigation so far.
It is understood that Dr Saravanan has now left the UK.
NHS Improvement told HSJ it would be launching an investigation into all of the allegations about the trust, adding it "will include how the trust handled specific allegations of sexual misconduct".
HSJ has attempted to reach Dr Saravanan for comment but has been unable do so.
Source
Information provided to HSJ
Jobs withdrawn from former trust chief amid investigations
1

2

3

Currently reading

Exclusive: Cardiologist at troubled trust dismissed after sexual harassment allegation