43 per cent of doctors at Wirral FT reported harassment, bullying or abuse, "most from managers"
Leaked documents reveal culture and engagement problems among doctors
Former chief executive David Allison allegedly said clinical leaders would be appointed "over my dead body"
Wirral University Teaching Hospital Foundation Trust doctors reported high levels of bullying and "disconnect" from management, according to documents leaked to HSJ.
They resonate with serious concerns raised about management and culture at the trust that were reported by several of the trust's executive directors to regulators, and revealed by HSJ, last month.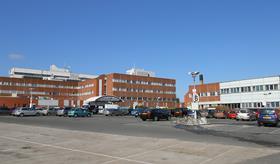 Documents seen by HSJ also allege former chief executive David Allison, who left suddenly in December, dismissed a proposal to appoint clinical leaders, saying it would happen "over my dead body".
Trust medical director Susan Gilby raised the results of a first medical staff engagement survey at a private board meeting in summer last year. The survey reported "a continuing widespread perception of 'disconnect' between management and medical staff".
Results of a second survey of 95 doctors, carried out in March 2017 and also leaked to HSJ, revealed 43 per cent of respondents said they had experienced harassment, bullying or abuse in the previous 12 months. A report on the findings said "most of [this] was from managers". Only a third of doctors in this survey said they felt able to make improvements happen in their area of work. Changes suggested by doctors included improving culture and behaviours of managers towards doctors.
Minutes of three trust executives' meetings with NHS Improvement in November show they raised the survey and told the regulator that they "felt the organisation had a culture that prohibits raising concerns as there was a lack of transparency and honesty when difficult issues are raised".
The same minutes said: "One example cited [of poor culture] was the recent poor results from the medical engagement scale which in the view of the MES team were extremely poor.
"The [medical director] raised this with the CEO and chair [Michael Carr] and at private board but did not receive support from the CEO to address the concerns.
"He was heard to say to the company secretary that the doctors would be leads of their services 'over my dead body'. The minutes of the private board meeting discussion on this topic did not adequately reflect the discussion.
"In the pre-meet before the subsequent [public] board meeting the MD was told by the CEO not to go into detail in addressing the required amendments [to minutes of the private board]."
According to the survey results of more than 100 doctors, the trust scored among the lowest for medical engagement of 110 NHS trusts with which it was compared.
The report on the second survey, passed to HSJ by a member of staff, concluded: "The views of medical staff in Wirral University Teaching Hospital Foundation Trust suggest a general perception of very low levels of medical engagement compared to the medical engagement norms for NHS trusts."
It pointed out that the trust's results had deteriorated from an earlier survey in 2012 warning: "Medical engagement is not significantly improving and in some areas appears to be getting worse. The results suggest a continuing widespread perception of 'disconnect' between management and medical staff characterised by insufficient contact and authentic communication."
The report states that, comparing the 2017 to 2012 results, the survey showed a 29 per cent decrease in staff feeling they were involved in decision making and a 21 per cent fall in staff feeling valued and empowered.
The report said there was a "consistent divide" between managers and doctors with 63 per cent of managers saying they work closely with doctors compared to just 12 per cent of medical staff. In total, 70 per cent of managers agreed that senior management actively encouraged innovative thinking by medical staff compared with just 7 per cent of doctors.
Only 13 per cent of medical staff said they could trust non-medical managers to take their opinions on board. The report said: "Clearly, many members of medical staff feel that there is little opportunity to talk freely with management about future plans and consequently their ideas and opinions are either not taken seriously or simply ignored by management staff…
"The results reveal a consistent tendency for managers to overestimate medical engagement and this over-optimistic perception may well indicate that managers are far from fully aware of the working challenges that medical staff face, and do not take the medical engagement as seriously as they might."
In a statement to HSJ, Susan Gilby, the trust's medical director, said: "As a result of my early observations upon joining the trust last year, a survey around clinical leadership and collaborative working was commissioned. It was felt that this benchmarking exercise, with a strong evidence base, would enable the board to support a strategy for cultural change within the organisation.
"The trust is hugely grateful to staff that have raised concerns around bullying and harassment and we deeply regret any failures to identify and effectively deal with some of these highlighted attitudes and behaviours.
"As an executive team, we wish to make it clear that there is no place for such attitudes and behaviours in the trust and we can only apologise to staff that may have experienced this culture."
She said the trust now planned to commission an external cultural change programme to help address "the root causes of unacceptable behaviours and to embed the positive behaviours that staff would expect to consistently exhibit and witness".
NHS Improvement has previously said it will launch an investigation into the concerns raised about the trust.
Mr Allison has been approached for comment. HSJ asked the trust about Mr Carr's position and he declined to comment.
Source
Information provided to HSJ
Source date
December 2017/January 2018
NHS Improvement takes 'urgent action' over teaching trust governance
1

2

Currently reading

Exclusive: Leaked documents reveal bullying and management concerns at trust