Dylmitr Ritoo suspended pending investigation of allegations of a sexual nature
Second cardiologist at Wirral University Teaching Hospital FT accused of misconduct
Concerns raised by trust directors with NHS Improvement included allegations of sexual misconduct
A cardiologist at Wirral University Teaching Hospital Foundation Trust has been suspended pending investigation into allegations of misconduct of a sexual nature, HSJ can reveal.
Dylmitr Rittoo is the second cardiologist at the trust to be accused of sexual misconduct. HSJ reported yesterday that Palaniappan Saravanan was dismissed in November for gross misconduct linked to the sexual harassment of three junior doctors.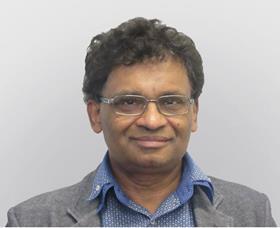 Sources with knowledge of Dr Rittoo's role at the trust said that he was suspended in November. Concerns were raised about his conduct after investigations began into Dr Saravanan in February 2017.
The trust has a small team of medical cardiologists – at present five consultants, including Dr Saravanan and Dr Rittoo, are listed on the trust website.
Yesterday, the trust confirmed Dr Saravanan's dismissal and made it clear that it was supporting staff and had sought police advice over his behaviour.
However, while investigations into Dr Rittoo's alleged misconduct is ongoing, the trust today refused to confirm any details.
A spokesman said: "It is trust policy not to comment on confidential HR matters."
The developments came amid concerns being raised by executive directors at Wirral about trust chair Michael Carr and former chief executive David Allison. Mr Allison left the trust with immediate effect last month. Mr Carr remains in post. The trust is now facing investigation by NHS Improvement over the wide ranging governance concerns raised by the directors, the regulator has confirmed, including how it handled sexual misconduct allegations about Dr Saravanan.
Dr Rittoo also works for Spire Healthcare's Murrayfield Hospital in Wirral. A member of staff at the private hospital said that Dr Rittoo had taken a six month sabbatical from his role and was thought to be in India.
His biography on the Spire Healthcare website said Dr Ritoo graduated from Manchester Medical School in 1984 and has worked at the Royal Liverpool Hospital and King's College Hospital in London before joining the Wirral trust in 2001.
On the General Medical Council website, Dr Rittoo remains registered with a licence to practise. Dr Saravanan relinquished his licence to practise in November but remains registered with the GMC.
HSJ has attempted to contact Dr Rittoo for comment.
Source
Information provided to HSJ