The chief executive of Wirral University Teaching Hospital Foundation Trust, David Allison, has left the post with immediate effect, HSJ has learned.
The trust said Mr Allison had left by "mutual agreement", due to "personal reasons", and would now be working with NHS Improvement.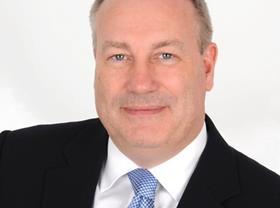 HSJ understands from multiple sources that Mr Allison's departure follows allegations being raised about internal management and governance issues.
Mr Allison has been seconded to NHS Improvement north as part of his six month notice period with the trust. NHS Improvement declined to comment.
Mr Allison, a former chief operating officer at Newcastle Hospitals Foundation Trust, joined Wirral in 2012.
A spokesman for the trust said Mr Allison had left "by mutual agreement".
In a statement the spokesman said: "Over the past six years since his appointment as chief executive, David Allison has led the organisation through some very challenging times for what remains a pressured health service locally, regionally and nationally.
"For what are personal reasons, David has decided to return to the North East of England to pursue a career closer to his family, and will for a period of time be working with our regulator, NHS Improvement.
"Consequently, the Board has put in place interim arrangements whilst a permanent appointment is secured, and I am pleased to announce that Mr David Jago, currently our director of finance has taken up the role of acting chief executive and designated officer."
Source
Information provided to HSJ
Source date
20 December 2017