Ian Dalton "gives a signal" investigation will be made public
Baroness Harding says criticism of the regulator will be published
Investigation follows allegations at the Wirral University Teaching Hospital FT
NHS Improvement has said there is a "strong presumption in favour" of it publishing the independent investigation into the regulator's handling of concerns at the Wirral University Teaching Hospital Foundation Trust.
Last week, NHSI refused to say whether it would make public the investigation led by former primary cate trust chief executive Carole Taylor Brown.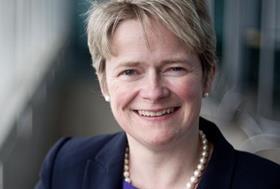 In response to a question from HSJ at yesterday's board meeting about whether NHSI would commit to publishing the report, chief executive Ian Dalton said: "As soon as we became aware of the seriousness of the allegations made we immediately commissioned an independent investigation, which will review not only issues within the trust but also rightly will look at NHS Improvement's handling of the situation.
"Transparency is incredibly important to us and there is a strong expectation that unless there are any issues that come out in the investigation that lead to legal advice that we shouldn't publish, that we will be publishing. There is a strong presumption of publication and that is completely in line with our commitment to transparency and openness."
He added that he was "trying to give a signal here, very clearly, that there is a strong presumption in favour of publication".
NHSI chair Baroness Harding said it was important there was a "safe space" for people to speak to the independent investigation, which would mean not everything it finds would be published, but she added: "Should there be anything that is critical and that NHS Improvement needs to learn from we will absolutely be publishing that to ensure we are being completely transparent."
HSJ revealed last month that Wirral's former chief executive David Allison left suddenly after he had secured a position with software company Draper and Dash without the knowledge of his board and attempted to secure business for the company.
Trust executives had previously blown the whistle to NHS Improvement in November about the trust's governance and culture, including serious allegations against Mr Allison and the chair Michael Carr. Mr Carr now faces a potential vote of no confidence by consultants at the trust.
After Mr Allison's departure, NHSI had offered him a six month secondment but this was withdrawn after the allegations made to the regulator by executives were made public by HSJ.
Ms Taylor Brown is due to submit her report to NHSI next month.
Source
NHS Improvement board meeting
Source date
24 January 2018