Carole Taylor Brown to investigate teaching trust over governance concerns
Follows departure of chief executive David Allison last month
Investigation will consider handling of executive directors' concerns
NHS Improvement has announced details of its formal investigation into Wirral University Teaching Hospital Foundation Trust and its own handling of serious concerns raised by trust directors.
The regulator has asked Carole Taylor Brown, an experienced independent investigator, to lead the probe. Ms Taylor Brown was previously chief executive of Suffolk and Suffolk East Primary Care Trust.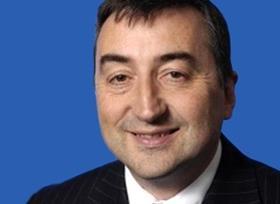 Following the investigation, NHS Improvement could take formal regulatory action against the trust.
The investigation will also include a review of how the regulator responded to the concerns by the executive directors in November. The trust's chief executive, David Allison, left suddenly in December and was offered a six month secondment at NHS Improvement.
After HSJ highlighted the concerns and revealed the extent of allegations against Mr Allison and trust chair Michael Carr, the offer of secondment to Mr Allison was withdrawn.
Ms Taylor Brown's terms of reference include:
investigating concerns raised by executive directors at the trust with NHS Improvement "regarding cultural, behavioural and governance issues at the trust";
reviewing the trust's handling of a recent disciplinary case involving allegations of sexual misconduct; and
considering NHS Improvement's response to the concerns raised with it by the trust directors.
Ian Dalton, chief executive of NHS Improvement, said: "The allegations made to NHS Improvement regarding some of the behavioural and cultural practices at Wirral Teaching University Hospitals Foundation Trust are very serious. Therefore, we have taken urgent action to commission an independent investigation, which will also examine our own handling of the allegations.
"I hope this investigation will provide reassurance to staff at the trust, patients and the local community that we have taken their concerns seriously and will seek to ensure changes and improvements are made, so staff can continue to provide safe, high quality care in a working environment that is supportive, open and transparent."
Ms Taylor Brown is expected to formally report to NHS Improvement's board in February.
David Jago, acting chief executive at Wirral University Teaching Hospital said: "We welcome this independent investigation and fully support NHS Improvement for making this decision.
"As a trust we will do everything we can to assist in the true principles of openness and transparency.
"Our senior team will be fully supporting colleagues throughout this process. We will continue to offer our reassurance to staff and patients that as a trust we will learn lessons to enable us to make positive changes for the future and ensure safe, high quality patient care is at the heart of everything we do."
Source
Information provided to HSJ
Source date
December 2017/January 2018
NHS Improvement takes 'urgent action' over teaching trust governance
1

Currently reading

NHS Improvement takes 'urgent action' over teaching trust governance

2