The chair of NHS Improvement has promised to help the HSJ Women Leaders network achieve changes to promote gender equality in the health service.
Ed Smith, who is also equality champion for the NHS, made the pledge at an HSJ Women Leaders event in London last week. He said he would like to see 50 per cent of all senior leadership posts in the NHS held by women.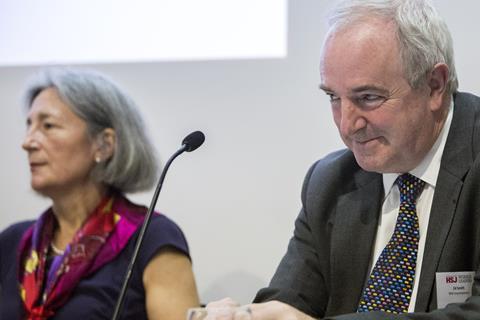 Mr Smith said a realistic date to achieve a 50/50 gender ratio would need to be set but it may help to vary the ratio for different professions.
While the NHS was performing better than some corporate industries in terms of gender equality, Mr Smith said it was still "not good enough".
A gender representation target is one of several actions recommended in a report on how to tackle gender inequality in the NHS, launched at the same network event.
NHS Women in Leadership: Plan for Action was authored by Penny Newman, medical director at Norfolk Community Health and Care Trust, and published by NHS Employers.
Mr Smith said: "I do think [the NHS] wants to have targets. I personally believe in really strong targets set out with a comply and explain requirement.
"[NHS Improvement] could set that target as a requirement on the provider side and talk to Simon Stevens about how we might do that across the whole system, then measure and require people to report on the progress they have made.
"We should not have men write job descriptions for jobs that require candidates from both sexes; we should have no all-male selection panels. These are very simple things but they need measuring and they need talking about."
Mr Smith also spoke about the need to address "micro-inequalities" in NHS workplaces that excluded women. "What happens at a meeting when men dominate the conversations? Who puts their hand up and says stop? What happens when the real decisions are taken down the road in the men's room? What happens when the conversation revolves around football?
"All these micro-inequalities are things that we should be putting our hand up and saying hang on [this needs to stop]."
NHS Improvement chair pledges support to 50/50 leadership target
1

Currently reading

NHS Improvement chair pledges support to 50/50 leadership target

2

3

4