Amanda Reynolds writes that the private sector has made significant progress when it comes to boardroom gender balance and this can be replicated in the NHS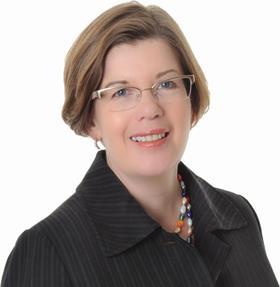 As a woman leader I have sat on NHS boards holding both executive and non-executive roles. Now I coach and mentor women and men into the boardroom and remain disappointed with the lack of progress on gender and race balance across our NHS boards.
Where the public sector previously led the way on boardroom gender balance, now we should envy the private sector which is making more progress.
If I was 25 again and looking up at a big city board as a bright, ambitious, university graduate, Lord Davis report of October 2015 would give me some confidence. In the last five years such FTSE 100 firms have made leaps and bounds – exclusively male boards are now non-existent and have over 25 per cent women on those boards.
That really is great progress and hats off to the FTSE chairs and CEOs for showing leadership here.
Backward bend
Meanwhile, according to the HSJ the NHS is going backwards. As of November 2015 only four of the top 23 most senior health service chief executives were women. That's just unacceptable and if I was 25 I would never believe I could make it to the NHS boardroom.
NHS chief executives and chairs, are you not embarrassed about the lack of diversity at the top of the NHS? My one bit of advice is you really need to step up the game and quickly.
Why not go shadow a FTSE 100 CEO and whilst you are in their boardroom ask them to share tips on how they have turned their board balance around.
There is a lot that can be learnt from these organisations. Tips they might give are:
Engage and include men in your organisation; they are the majority decision makers and are key to facilitating change;
ask executive and senior most employees to each sponsor one capable, high potential woman;
set up formal mentoring programmes whereby senior men and women mentor aspiring women;
encourage cross-organisation networks for men and women;
encourage senior women to go for board positions outside the organisation, raising their profile, value and skill set.
We know the NHS is facing huge challenges around finance and performance so why is board diversity not a core deliverable for us in the NHS also?
The private sector is doing this so enthusiastically because evidence is mounting that a gender balanced board is good for business and results in improved company and financial performance, better decision making, better governance and ethics, better use of talent and a better representation of your community.
There is an added reason why board diversity is vital for healthcare. Professor Michael West reminds us organisations that reflect their population are safer for patients.
If I was 25 again I would look up and want the NHS boards to reflect the population – for my family – female and mixed race.
Amanda Reynolds is a board coach and strategist at Blend