A trust in special measures has appointed a new permanent chief executive from Australia.
Michelle McKay will take over at Worcestershire Acute Hospitals Trust in March. She currently runs social care services in Queensland for not for profit firm UnitingCare.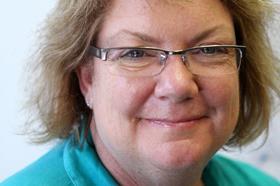 Ms McKay has held several executive positions in Australian health and care services, including managing a large hospital in Adelaide, and a chain of 17 acute sites in rural Queensland. She has a clinical background as an emergency nurse.
Until she joins the trust, Rob Cooper, interim director of financial improvement, will be acting chief executive. Current interim chief executive Chris Tidman is being seconded to NHS Improvement.
Worcestershire Acute was placed in special measures in December 2015 following a critical Care Quality Commission report. The trust has deep seated financial and performance problems.
Trust chair Caragh Merrick said: "This is another important milestone in moving to a permanent leadership team and this appointment means that we will start to see the benefits of stability that patients, public, staff and our stakeholders have been calling for.
"A stable, permanent leadership team is also an essential stepping stone in meeting our aspiration of being rated as outstanding by the CQC."
She said that during the recruitment process "some very experienced candidates were put off by our financial position and the fact that we are a trust in special measures".
But she added: "We attracted some excellent national and international candidates and Michelle brings the experience, enthusiasm and determination that we need. When I was appointed as chair I said 'Worcestershire deserves the best' and this appointment meets that test."
Ms McKay said: "I am delighted to have been appointed to this role and have already been encouraged by the enthusiasm and support of the people I have met. Worcestershire deserves great health services and I look forward to working with the staff and our stakeholders to drive forward an improvement programme to deliver the very best acute hospital care possible."
Source date
9 December 2016